Shopaholics ahoy!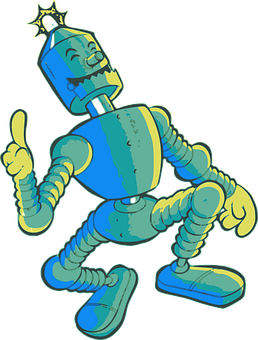 March 20, 2017 7:23pm CST
Bought 'piles' of books lately from ebay and other online bookstores... Guess I am a bit shopaholic at the moment due to some stress I am facing. The last lot I got, was a real bargain, offered at $30 for 20 volumes, many of them I haven't got yet in my collection. (It was a real bargain to me when each of those vintage volumes often cost about $10-$15 each, mainly because of the expensive postage.) Found one specific volume there (after paying) which I had been keen to get for a while, but steadfastly refused to hand over the money ($20) due to the unreasonable postage and handling from UK to Down Under. I was so pleased that I told my teen daughter about this luck of mine just last evening; only to be informed by email by that seller minutes later, that she couldn't find one book in that lot and had replaced it with something else. Imagine my depression when I thought it MIGHT just be the one I had my heart and soul on... (too depressed that I went to bed early last night!) The seller just advised me that it was a different volume which got replaced. Phew! I feel like doing a happy dance from not losing my precious book. Our gloomy, wet and hectic Tuesday suddenly looks more like a wonderful Friday afternoon. Reality: A day with 100% chance of rain, 25 degrees C (77F), and I will be a busy beaver soon taking the kids to one activity after another. (It is just one of those horrible days!) Any 'phew!' moments in your life lately? Hope you have a good day wherever you are...

--- Image from pixabay
10 responses

• Australia
23 Mar
Luckily I have less phew moments these days compared to when my boys were teenagers...

• Australia
24 Mar
@ChesneyM
You will make it for sure.. I guarantee .. just a little bit more patience ..

• Bunbury, Australia
21 Mar
Sounds like you're getting some bargains. What sort of books are you collecting? Anything special?

• Bunbury, Australia
21 Mar



• United States
21 Mar
EBay is one of my favorite "go to" places when I'm looking for books

• Holiday, Florida
21 Mar
no as a matter of fact its been unusually quiet here for a change

•
21 Mar
I was laughing at the forecast here for predicting 100% rain when it was dry as anything... and while I was laughing, the sky burst open... I got drenched within a few seconds of just running to the car. The rain then persisted for hours afterward. A shocking day!

• United States
21 Mar
Oh that was a close call. Glad it wasnt the book you want

• Charlotte, North Carolina
21 Mar
Love getting great deals online! We just had a 'phew' moment yesterday when we found an online seller offering what we need for 75% less than the other sellers. Same brand!

• Philippines
21 Mar
Well that's gonna be lot of reading

• Portland, Connecticut
21 Mar
Congratulations on your great book deals and good luck that the book you really wanted is still included.