Thank God For Unanswered Prayers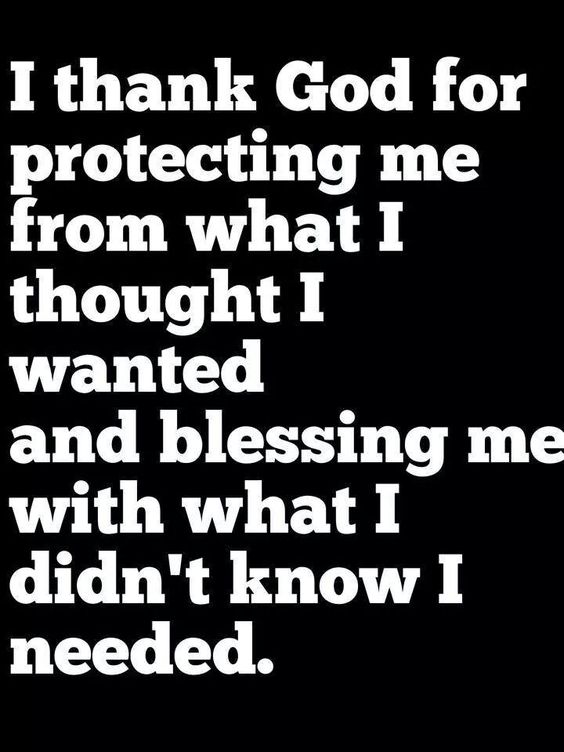 Louisville, Kentucky
March 20, 2017 9:05pm CST
Garth Brooks sings a song with these lyrics, "Thank God, for unanswered prayers." Do you realize that God not only provides what we need but also keeps us from harm's way by not always giving us what we think we want? Think about some of the things that you really, really wanted but didn't get. As you look back now do you see where it is a blessing that you didn't get that thing that you thought you wanted at that time? Perhaps it was a job, a significant other, or a move. I do thank God for His will, His timing, and His plan for my life and not answering some of my prayers with the answer that I thought I needed.
7 responses

• Portland, Connecticut
21 Mar
I think especially when we are young we pray for things that really wouldn't be good for us and it is a loving God that denies us what we want and gives us what we need.

• Centralia, Missouri
21 Mar
that is one of his better songs

• Orangeville, Ontario
21 Mar
As much as I complain about my marriage, I know our relationship is a blessing. He has changed tremendously over the past 20 years, I don't know whether I have. After watching my husband playing cards this weekend I saw him in a light I haven't seen in awhile and it made me want to be better for him. I believe God brought us together for a reason and doesn't want to see the marriage end so together we will work on it.

• Anniston, Alabama
21 Mar
I was house hunting and I fell in love with three, all in different towns but I got this place and then the storm came. with Tornados. Every one of those three houses was damaged or blown completely away. That is a real blessing of not getting what I wanted.

• Roseburg, Oregon
21 Mar
God knows that we do not really need everything that we think we do.

• India
21 Mar
Yes we understand it after some time. So anything you remembered you wanted but didn't get and now you think it's a blessing to get what you didn't wanted?

• United States
21 Mar
You are so right. Some of our unaswered prayers turn out to be our biggest blessings.