No Use In Crying Over Spilled...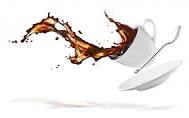 United States
March 21, 2017 9:31am CST
There's an old saying "there's no use in crying over spilled milk". Not sure if @LoriAMoore did a post on this saying as she has others. If not it would be interesting to learn about it.

Anyway yesterday morning when reaching for my first drink of coffee somehow instead of getting a hold of the handle, I tipped the entire cup of hot coffee on the computer keyboard and mouse and myself. Trust me when I say it's understandable to want to cry as it was hot. The mouse stopped working immediately and that aggravated me. Mike took it apart, dried it, put it back together and it is working now. Totally surprised me, he's a great fixer of many things. That one act totally threw our morning off our routine. You ever have one thing happen that throw your day out of routine like that? picture from google pictures and fairly accurate of what it looked like yesterday minus the creamer.
8 responses

• Canada
21 Mar 17
Good for Mike for saving the say. I hope you didn't burn yourself too badly with that hot coffee.

• Commerce, Georgia
22 Mar 17
I hate to get frustrated.

• United States
21 Mar 17
That's terrible. A few nights ago, my mother had spilled juice all over her. I haven't spilled anything lately.

• United States
21 Mar 17
Yes, I have had many a thing happen that messes my routine. It is usually not being able to find the right tool to complete a project. Glad your spilled coffee did not permanently damage your keyboard and mouse.


• Bunbury, Australia
21 Mar 17
Gosh, I'd say you were lucky not to do more damage.

•
21 Mar 17
Life sometimes tests us. Thank God, there's someone like Mike with you.