Dream catchers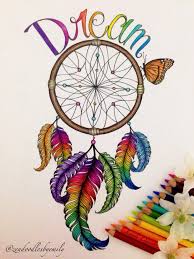 Wausau, Wisconsin
March 22, 2017 1:28pm CST
I collect dream catchers and love them. I grew up on them. They are suppose to catch bad dreams. For me they pretty much work. All different sizes and colors. I really need to get a pink one yet. Do you collect dream catchers? I don't have many but I am rebuilding my collection back up since they can be expensive. What do you think of them?
5 responses

•
22 Mar 17
I love them now that we are back in a house I need to rebuild my collection. I used to have one in every window and above every bed. I've been trying to work on a design of one that would be all crocheted.

• Wausau, Wisconsin
22 Mar 17
right. not many collectors of dream catchers out there anymore

• Onaway, Michigan
22 Mar 17
I like them don't have any though. Glad they work for you. Have you thought of looking for someone that makes them and have them make you a pink one? I have a friend that use to make them not sure if she does anymore though.

• Onaway, Michigan
23 Mar 17

• Toronto, Ontario
22 Mar 17
I don't collect them but I do have a few.

• United States
22 Mar 17
I have one dream catcher. I am not sure they catch bad dreams, but do love the way they look.

• United States
21 Apr 17
Growing up i had a few. But then stopped getting them. Dont even know why.