Am I Interpreting This Right? 'Voyager' (Star Trek) Illustrates Our Political Situation?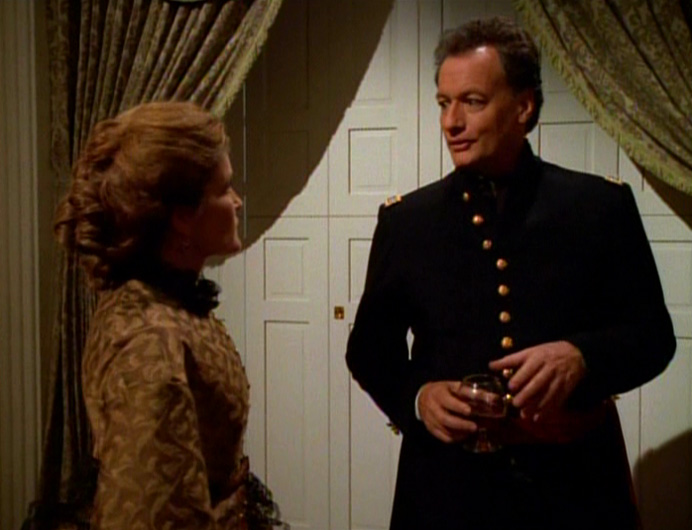 Oklahoma City, Oklahoma
March 23, 2017 10:22am CST
The particular situation I'm talking-about is illustrated by "The Q and the Grey" http://www.imdb.com/title/tt0708987/ Q (a member of an 'eternal & omnipotent' (but not-that-reasonable) species) is 'rebelling' against "the Q Continuum"---urging them to be a bit more 'individualistic' ... ... like I imagine Democrats (which is what Donald Trump
always has been
& Never
Stopped
being) want the the government to be---understanding that we all need 'the same basic things' (pretty-much) to survive, but that we should each have those and whatever-else "in our own special personalized way"

Maybe I'm not sure what his logic is (or maybe it'll be explained by this description

), but Q gets it in his head that 'having a child with Captain Janeway' will bring his rebellion the win. (something about 'merging a Q omnipotence with a human moral-compass) Though 'more offspring from our leaders' probably aren't the solution for our current predicament, a solution Janeway tried to make might shed a little light. She went to the leader of the Continuum's army and tried to negotiate, but was instead sentenced to death for "collaborating with the enemy." 'Collaborating with the enemy'!?! That particular 'Q' (as opposed to all the Continuum's people, whose names are
also
'Q') has been
our
enemy, and she was negotiating
rather than
"collaborating!" That's where I would start in 'U.S.-negotiations with any other nation,'
our
'particular Q' being President Donald Trump. It's said that a job of the U.S. President is 'to speak on the People's behalf,' but I'm not sure if Trump is committed to speaking on
anyone's
behalf! (That's what 'I' (if not 'they') mean by "Not My President"---not that I didn't vote for him, but that 'he is not serving appropriately!') So I would go to the foreign leader & explain that--whatever the President & his office's people have done--it's "Not My Fault!" If his office starts a war or something, it's
not America's war!
3 responses

• United States
29 Jul 17
Comparing Voyager in any way to Trump is specious as well as offending, to Voyager. The episode you are drawing on came out 15 years or more ago, and Trump was just as irrelevant then as he is now (he just has not realized it yet). The episode is a Civil War parallel where members of the same nation have opposing views.

• Oklahoma City, Oklahoma
30 Jul 17
And when have 'members of the same nation' (in America) NOT had opposing views? (members of
other nations
have had views that opposed those in power, but they usually kept quiet to avoid imprisonment


• Philippines
23 Mar 17
Except that Q is a very powerful fictional being in star trek voyager and in reality, they won't even bother to collaborate with us, it's just a show. I mean, what makes Janeway so special compare to Cisko and Picard


• Oklahoma City, Oklahoma
23 Mar 17
... the kids call it 'a v`jayjay'

for 'Q' (either "the rebel" Q or "the Continuum" Q

) you can substitute 'person with control over an army.' Citizens are 'people WITHOUT control of an army' (much like Janeway, Cisko, Picard [i]or[//i] Kirk or Archer ... tho I don't know if either of them ever met Q).

• El Paso, Texas
23 Mar 17
I just watched that episode on Netflix for the 4th time since that series ran. You're right though, it does paint a not so pretty picture of our governmental structure. I've yet to see where any of the past presidents actually upheld the whole "on behalf of the people" thing, usually it's on behalf of whoever buys him out first type of thing. Some have done a pretty good job for OUR country but others seemed to have sold us out, that's the feeling I got from Obama and as for Bush, that idiot used HIS religion to get us into a religious war. Thats just my opinion not that I expect anyone to agree with me. I wish we would read up on the ways of the Iroquois people and how they have always handled their tribal government, at least they could not be bought quite so easily as there were always their women whose points of view were taken into account because they were the keepers of the hearth and usually raised the children. They valued their women.