Favorite TGIF Shows # 10- Just the 10 of us.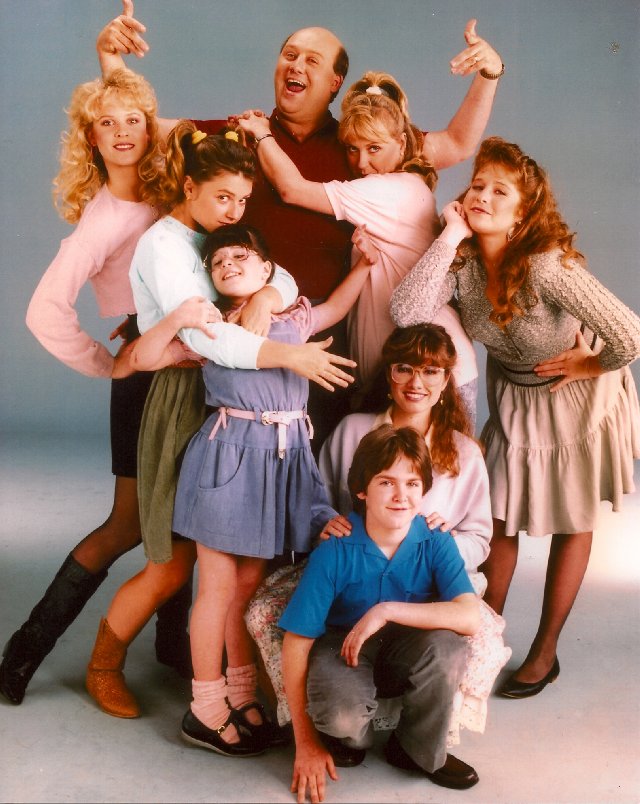 Banks, Oregon
March 24, 2017 11:46pm CST
I figured since it's Friday night. I would start a series about my favorite TGIF shows and, in at # 10 is Just the 10 of us, it was a spin off of Growing Pains, starring Coach Lubbock, Bill Kirchenbauer and, his family, mostly his 4 daughters Mary, Cindy, Wendy and, Connie, the show only lasted 2 seasons, but was one of my favorite on the TGIF line up. Did you ever watch just the 10 of us? Some information verified at Wikipedia and, the picture is from ravepad.com
8 responses

• Prairieville, Louisiana
25 Mar 17
I saw the episode on growing pains when he was fired from school and announced to his kids about moving to Eureka California where just the 10 of us is set.Make sure to include family matters,step by step,boy meets world,and full house on your countdown.

• Banks, Oregon
25 Mar 17
Glad you saw that episode and, don't worry they will be included lol, probably at the top.

• Redlands, California
25 Mar 17
That is funny, cool to see such an old schedule. Life is weird like that the small things we find neat.

• Banks, Oregon
25 Mar 17
I love the old classic tgif shows, grew up watching them for many years.

• Banks, Oregon
25 Mar 17
I have no recollection of this one, but i loved the TGIF lineup maybe this one aired before i was born or when i was more interested in cartoons then these type of shows....

• Banks, Oregon
25 Mar 17
Yes, I think it was either before you were born or when you were very little, it was a good show though. It was in the line up with Perfect Strangers, Full House and, Mr. Belvidere.

• Banks, Oregon
25 Mar 17
@TRBRocks420
Interested in seeing you're Top Ten and how you order them

• Roseburg, Oregon
25 Mar 17
I never heard of that show before.

• Banks, Oregon
25 Mar 17
Yes, it's probably not really well known, unless you watched TGIF from the very beginning.

• United States
25 Mar 17
I've heard of growing pains and watched it but never heard of this spin off

• Colorado Springs, Colorado
25 Mar 17
I never watched this, but I used to watch Bill Kirchenbauer on a show called make me laugh.