Want to lessen my belly.

Kolkata, India
March 25, 2017 1:07am CST
For the past few months I am becoming bulky. Let me tell you guys I am a food lover, so even I tried with a diet control but that was of no help. And exercise... My working hour is such, that I don't have any fixed timings, hence I cannot exercise on a regular interval.. So.. Any solution with you friends?
11 responses

• India
25 Mar 17
Only diet can't help. Diet and exercise have to go side by side. You can't manage even early morning also?

• Kolkata, India
25 Mar 17
Then thing is mam i might have to stay 2-3 days outstation then may be I will need to go for early morning meetings.. There are days I have time in the morning. I mean nothing is fixed from before, And i beleive exercises should be done on a particular time, even if its in the night then everyday it must be done on that same time. And I don't have any fixed free time.


• Kolkata, India
25 Mar 17
Brother I am a foodaholic. Don't ask me to do this..

• Philippines
25 Mar 17
@subhajitsil6
Well, you can eat the healthy food instead. Eat all you can is fun.

• Kolkata, India
25 Mar 17
@Shavkat
I understand.. But junk foods are something which addicts me.


•
25 Mar 17
Hello, one solution is weight loss pills. You can eat all the foods you like while balancing your weight. However you have to drink lots of water. Another solution is getting a waist trainer. I jnow this sounds silly because you are male however they have them for men as well. They actually work. I hope my response helped you

• Kolkata, India
25 Mar 17
Your response was awesome. But I beleive that weight loss pills have side effects. Am I right?

• Kolkata, India
25 Mar 17
@Slimcityy22
Mom also says this.. Will surely keep this word in mind. And thanks mate for the suggestions.

•
25 Mar 17

• India
25 Mar 17
Don't change your regular diet drastically. Belly fat reduction do take time. Diet and exercise are the only tools to achieve it. 30 minutes of workout daily (min. 4 days/week). Instead of have three large meals opt for 6 small meals.

• Kolkata, India
25 Mar 17
This is something which I can do, to have small meals rather than 3 huge meals.

•
26 Mar 17
Exercise plus healthy eating will give you good health

• Kolkata, India
26 Mar 17
I know, I know.. But you know my schedule and my love for food are the barriers. Still I got some good response over here in this discussion. And I might be able to do some of them,and perhaps it would be of some help in the long time.

•
25 Mar 17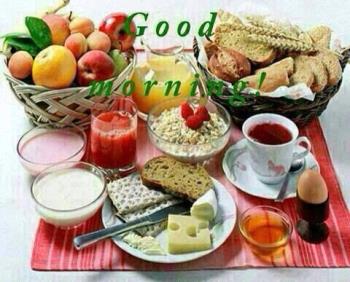 See first of all you have to decide your priority means whether you want to or don't want to loose weight. I know it's difficult for a food lover to be so strict on diet and these days our working culture has changed a lot. But if you want a change in you you have to choose either way I.e. either go for diet or go for workout. Only just by thinking you cannot loose.

• Kolkata, India
25 Mar 17
I understand mam. And taking this decision is hard for me. A bulky figure won't look nice whatever I may dress up. And if I am not controlling then it will be worse than it is now. And as for the food part at times I feel that I won't eat any junks or so on. But when I see them, I feel let this be the last time.

•
25 Mar 17
Self-discipline. Healthy diet. Regular exercise.

• Kolkata, India
25 Mar 17
Diet is something which I don;t want to do. I love food.


• Kolkata, India
26 Mar 17
Yeah I will be drinking more, I have already learned that from a previous post. But does the sleeping thing which you say really have any effect? I mean I always sleep with the lamp on.

• Indonesia
26 Mar 17
@subhajitsil6
well it works on my body and as long i remember on some literature it said that when you sleep while the lights off your body will produce more melatonin which corresponding with fat burning. Correct me if i'm wrong but as long as i know it will gives u much effect. Oh yeah try some lemon or orange juice too

• Kolkata, India
26 Mar 17
@filan86
Ok, I will make sure to put off the lights, that is the something which I can do without much pain. And as for the lemon juice, what to do with them?


•
26 Mar 17
Cut down sodas if you like it that much. And rice and pasta!

•
26 Mar 17
@subhajitsil6
Okay just the soda. No drinking soda for a week and see if there's a difference. The rice eat 75% of what you used to eat. No need for drastic diet. For me it didn't work.




• Kolkata, India
26 Mar 17
Did it worked in just one month? And is it needed to be done in a fixed interval or anytime?


• Kolkata, India
25 Mar 17
as i already said, i don't have any time... I mean a fixed time.. May be today I will have tme morning tomorrow may be evening next day might be afternoon. Then next three days I might be outstation.