CRITICISM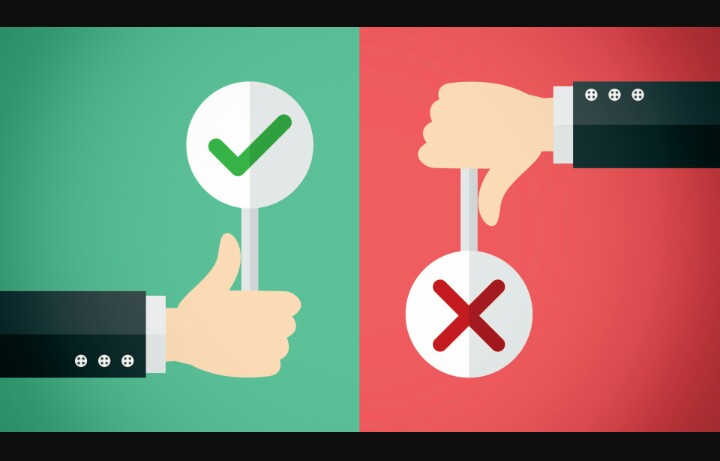 India
March 25, 2017 4:19am CST
I really don't understand what's so much sad and frustrating in it if anybody criticises you. Some people do intentionally and some not. And if anyone found fault in you then why you think that you are bad in all aspect. I believe in using the criticism as a tool for my growth. Critics are a part of our life. Every one in their have gone through it . I know it is depressing but it depends on how huge you absorb it. Earlier I was also like those shy and timid person when I used to get criticised but not anymore now. You are here to live your life , just live it happily developing yourself. You know at one point in your life,you will also be thankful that you were criticised. How you deal with criticism?

7 responses

• New Delhi, India
25 Mar 17
I take it in a sporting manner most of the times.

• India
25 Mar 17
Indeed that should be the attitude towards it

• New Delhi, India
25 Mar 17

• India
25 Mar 17
@amitkokiladitya
I think criticism opens our eyes and help us to develop ourselves but we should not take it seriously if it is not for our good


• Bangalore, India
25 Mar 17
See all is needed is mental toughness,it has not been easy for my self to build the confidence in my every single little act and in life people are there to judge you for every act ,you know why because they have nothing else to do,but as i feel i don't accept critcs of any one as i feel i don't know them neither do they know me,so why shall i bother, life is once we get,its as simple to see a dream ,love it then purse in that direction,i don't wait for critcs to push me through,because more than they construct you they will distruct you and it really really needs great effort to move your way,so simply be unmindful to what other say or assume and listen to your heart what it says you


• India
25 Mar 17
You said very well my friend. I am same as well . I don't give a damn. I hope you have a nice day


• Bangalore, India
25 Mar 17
@optimisticbeauty
my pleasure, hope you too have the best of day have fun.....


• United States
8 Apr 17
There is good ways to criticising and then there are bad. Some people do it in ways to try and help while others just don't care. Learning the 2 is of big importance.

• India
8 Apr 17
Yes you said right but what matters most is that how we take it . It means taking in a positive way or negative way. Everything depends on ourselves only. No one can break you unless you want it.

• United States
25 Mar 17
Well, it the criticism is valid, then I use that criticism to improve.

• India
26 Mar 17
Yes that should be the response if it is for our good

•
25 Mar 17
If it's constructive, I'll accept it. Otherwise, I'll also criticize the one who gave the uncalled-for criticism.

• India
27 Apr 17
@HAPPSINGH
I was busy with my exam studies. How you doing?


•
1 Apr 17
I accept good criticism it helps me think of other possibilities but there's also bullying and that I wont accept.

• India
2 Apr 17
And you should never accept it also. When you need to raise your voice,please do it and stand for yourself.

•
2 Apr 17
@optimisticbeauty
Sometimes I do that. Because bullies don't listen, they just like to poke and poke.

• India
3 Apr 17
@diosabella
yes I understand but accepting bullies every time is also a crime


• Sutton, England
6 Apr 17
If it's worthwhile criticism I will act on it. If not I walk away.

• India
7 Apr 17
Good and really that should be the response. I hope you have a nice day

• India
8 Apr 17
@Gillygirl
Thank you so much. I really had a good day.