Yummy!!!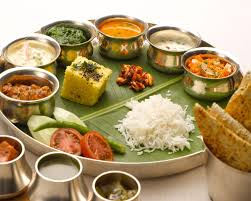 Bangalore, India
March 25, 2017 4:57am CST
My mouth waters when I see food. The different tastes sweet, sour, bitter and hot chillies. But its also the mind that says to keep out of troubles or take care of health. It is amazing how nature has given us with so many varieties of plants, vegetables, fruits and everything nice. Chefs, our mothers create different dishes that makes our taste buds dance. Mothers cook with love to feed her family and chefs cook with passion and love for the food. Both love cooking and their motto is to make others happy with their tastes. I love spicy South Indian foods and North Indian sweets. What about you guys? What taste do you like?
4 responses


• Bangalore, India
26 Mar
I don't know about that but I see by your words that it tastes very nice.

• Indonesia
26 Mar
@manasamanu
if possible maybe u can try indonesian's food. There're lot spices too..btw i really like indian curry

• Bangalore, India
26 Mar
@filan86
Thank you Someday I will try and yeah Indian curry is good.


• Bangalore, India
25 Mar
Sure you can try it tastes good.

• Bangalore, India
25 Mar
@HAPPSINGH
Sure anyone who loves food would want to taste.


•
25 Mar
There's nothin better than good southern fried soul food and chineese

• Bangalore, India
25 Mar
yep a very good combination