My camera did not do justice this time.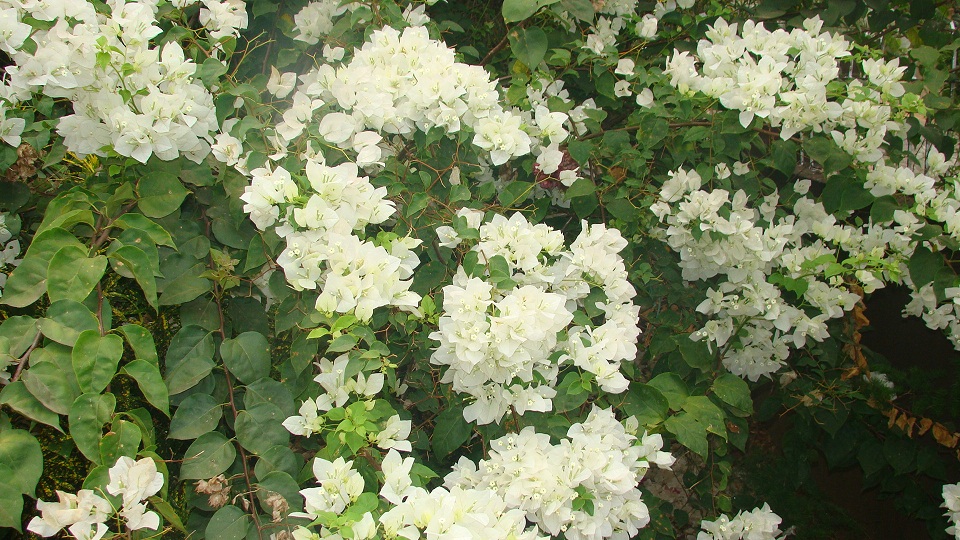 India
March 26, 2017 6:56pm CST
The white bougainvillea in our garden is in full bloom after we had deep trimmed it. We hardly see any leaves and the bracts look so artistic. But my camera could not cover the entire beauty of this cluster. If you really want to see the real beauty then you are welcome at Solitaire

9 responses

• Bunbury, Australia
27 Mar 17
Sometimes photos don't do justice to a scene or flower.

• India
28 Mar 17
@allknowing
I do not think that is a bad shot.I would have liked to visit Solitaire.But as you will only be sharing the view and not any refreshments,I will have to come prepared.

• India
29 Mar 17
@allknowing
I thought I only have to bring refreshments and snacks (such as Banana Chips.).Now you want to me to bring my own chair.So,I think I will have to cancel my visit.


• India
29 Mar 17
@silvermist
There are folding chairs to sit in the garden. You can bring two one for you and one for me



• Philippines
27 Mar 17
it is a beautiful shot, and it did justice.

• India
27 Mar 17
There were tapered bracts which did not come in there

• Philippines
27 Mar 17

• India
29 Mar 17
Your camera definately did justice. It's a very beautiful picture. I could just sit there the whole day.

• India
29 Mar 17
Thank you. But I could cover the tapering ends of this cluster.

• India
29 Mar 17
@allknowing
I also have six bougainvillea plants of different shades but unlike yours mine are in pots. I wish someday my plants could grow that big and have as many flowers as yours.


•
27 Mar 17
Usually, this flower takes a large area. We can photograph only part of it at a time. We will lose the detail if we take the whole.

• India
27 Mar 17
I tried to cover the whole patch but other colours would also be seen and as you say the detail would be lost too.

• Banks, Oregon
27 Mar 17
Very pretty flowers there.

• Philippines
27 Mar 17
Oh wow that really looks so cool. I have also my white Bougainvaella in my garden

• Garden Grove, California
27 Mar 17
That ios really gorgeous tjey are lovely