My Unexpected Surprise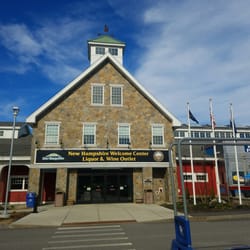 Virginia Beach, Virginia
March 26, 2017 9:30pm CST
After a nasty divorce in 1990 I decided to go back to driving over-the-road again. Trucks and highways had improved greatly as well as the pay scale. Then in my mid 40's There didn't seem to be a whole lot of surprises left for me. I had been around a while so nothing really had any shock value to me. Or, so I thought. One day I had a load going to New Hampshire. I was counting the miles to the state line and a rest area I knew would be there. It was when I pulled my rig into that lot off of I-93 that I just had to stop and gawk. I felt like a naïve greenhorn. Not only did the rest area/welcome center provide a break for weary drivers right there before my eyes was a state operated liquor store. I had never seen or heard of that anywhere else. Have you?
10 responses

• Charlotte, North Carolina
27 Mar 17
State operated? That is a bit odd.


• United States
27 Mar 17
I noticed that you live in Virginia Beach. Out of curiosity I was wondering if you had ever heard of Princeton, West Virginia . I used to live about 30 minutes south of there in Narrows, Virginia. Have you heard of it? I know this is on the other side of Virginia from you, but I thought maybe in your travels you might have come through the Narrows, New River area.

• Canada
27 Mar 17
I've stopped at a lot of rest areas and welcome Centers over the years......along numerous interstates. I have never seen a liquor store at a welcome center. One thing that bothers me about many visitors centres......why do they close and lock their doors at 5 PM? (Restrooms are still accessible). If I'm travelling.....I am often travelling before 9 AM and after 5 PM.

• Roseburg, Oregon
27 Mar 17
This is the first that I have hear of this. We did see lots of rest stops with coffee for sale.

• United States
27 Mar 17
No, I have not heard of such a thing. Though I have never been an over the road driver, my wife and I have traveled quite a bit and I have not seen what you described.



• United States
27 Mar 17
Wow! I have seen rest stops and everything, but never a liquor store with them. I am sure many people found that restful, too. :-)

• Bunbury, Australia
27 Mar 17