Davao for the very first time!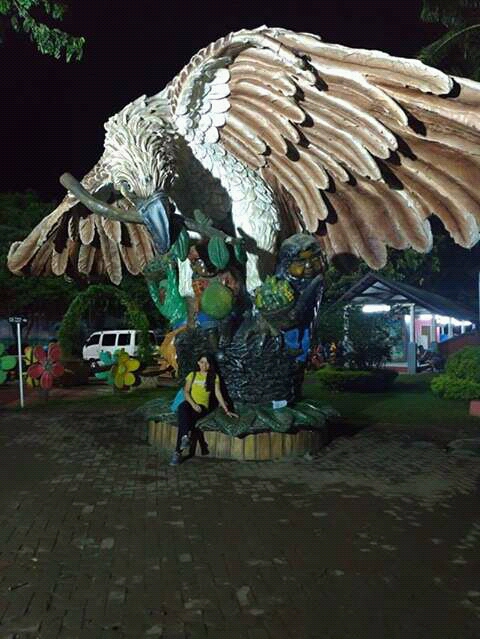 Philippines
March 28, 2017 1:41am CST
Hi pals.. Im going to Davao City right this moment. Its a place where President Duterte lives. Im excited

wohooooo... Its the cleanest city in the Philippines according to an article I read in health and home.

That makes me more excited! I'll post some pictures here when I got there.
6 responses


• Philippines
31 Mar 17
I have a seminar to attend to. Anyway.. I'm back in Zamboanga City. I enjoyed staying in your place. Keep your City clean.

o


• Davao, Philippines
1 Apr 17
@renicemae
Tell us more about your experiences here. Thanks in advance.

• Philippines
5 Apr 17
@JustBhem
It's good really. It's just so unfortunate that I only have a budgeted money for the trip coz there are a lot of things I want to buy there. The prices of commodities were cheaper compared in Zamboanga City. PS I really want to go to Samal Island.

. Hopefully soon



• Canberra, Australia
30 Mar 17
I knew Davao before and Pres Duterte has done a lot of work. However, the Ilocos Region of Ilocos Norte is still tops in my list of cleanest cities. I'm happy for Davao though, I love the pomelos and the fruits there.

• Philippines
31 Mar 17
Oh? Ilocos is more clean than Davao? I want to see it for myself.

I hope I could book a trip there soon.



• Philippines
10 Apr 17
Indeed! It's the people's park. The first place I went to with my officemates. Anyway, I wasn't able to go to Eden Park since it's far and our time is limited but I will definitely come back there and visit the famous places in Davao.

• Germany
12 Apr 17
@renicemae
that is what I am planning too. To go back to Davao City one day.

• Waikoloa, Hawaii
14 Aug 17
i heard davao is a safe place lol hop[e you enjoy your time thier and nice sculpture and i love durian but dont eat or taste eat yet do you try to eat durian before? what its taste like?

• Philippines
15 Aug 17
The ambiance in Davao is completely different if I compare it to Manila or Cebu City. There, I feel secure and safe. I didn't worry of holdapers or snatchers. I forced myself to eat durian during my stay in Davao because my boss invited me to eat with her and so my durian eating adventure starts

How does it taste like? It's creamy but ugh...

I'm still not used to eating more of it.


• Philippines
28 Mar 17
there are several filipinos based in davao. how many days will you be there? are you on vacation or is the trip work-related?

• Philippines
28 Mar 17
It's work related. I'll be staying for four days. The place is clean like yhe article said and there are really strict rules implemented.


• Philippines
31 Mar 17
I have a seminar to attend to but Im now back in Zamboanga City.

• Australia
31 Mar 17

• Philippines
1 Apr 17
@sishy7
It's an eagle. There's an eagle sanctuary in Davao. Unfortunately, I wasn't able to go there.