Hair removing Spray, newly launched here.. what say??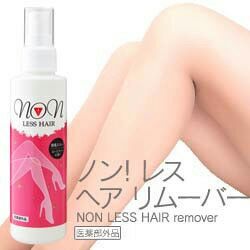 India
March 28, 2017 10:06am CST
My little niece introduced to me the hair removing spray she saw with her muma at the cosmetic outlet. I'm sharing a link here where some brands commit that hair won't grow back after a few times use but I don't think that's true. Though brands are giving money back guarantee. What are your views? Anyone uses that? Thanks


Are you tired of all the painful hair removal methods that have been around for ages now? Then it is time to try one of these hair removal sprays. These are the 10 best in the market.
5 responses

• Philippines
29 Mar 17
i don't have that condition called hirsutism. my body/arm hairs are so fine that you cannot see the hairs rise when i get goosebumps. so i don't use that item, my friend

• India
31 Mar 17



• India
29 Mar 17
@DianneNWhat
? Really? Oh but for temporary removal of the hair is that okay?


• Midland, Michigan
30 Mar 17
I've used hair removal products when I was young. Now that I'm older I don't worry about removing the hair on my legs plus it's changed color and isn't seen much anyway. If it does remove hair, I'm sure the hair would still grow back. If it really can remove it completely then there's also the possibility of allergic reactions to the spray.

• Midland, Michigan
31 Mar 17
@ShifaLk
I'm guessing you're a female? Is it common for women to shave their legs there now too?

• India
1 Apr 17
@MarshaMusselman
oh yes

...but why?. You mean being an Indian? Yes, it is very common.




• United States
3 Apr 17
I don't use any hair removal products so I can't say, sorry.