Names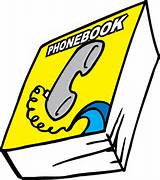 United States
March 28, 2017 10:32am CST
A cousin that I was named after and I were very close and we had long conversations especially about names. We would always call each other when we came across and nice or even unusual name.

One night she called me to tell me that she had been looking for a new gynecologist and was looking in the phone book and found one named Harry Beaver

Years later my sister was looking for a dentist that took her insurance and found a dentist named Dr Capps!

Have you found any people with silly names that possibly match their careers or lifestyles?
2 responses


• United States
28 Mar 17
The only name that is a bit odd to me is the name of our veterinarian for our pup Molly. He is Dr. Grover, and all I can think of is the Grover puppet on Sesame Street. I am assuming that Grover on Sesame Street is an animal and not a person.