Against the Wind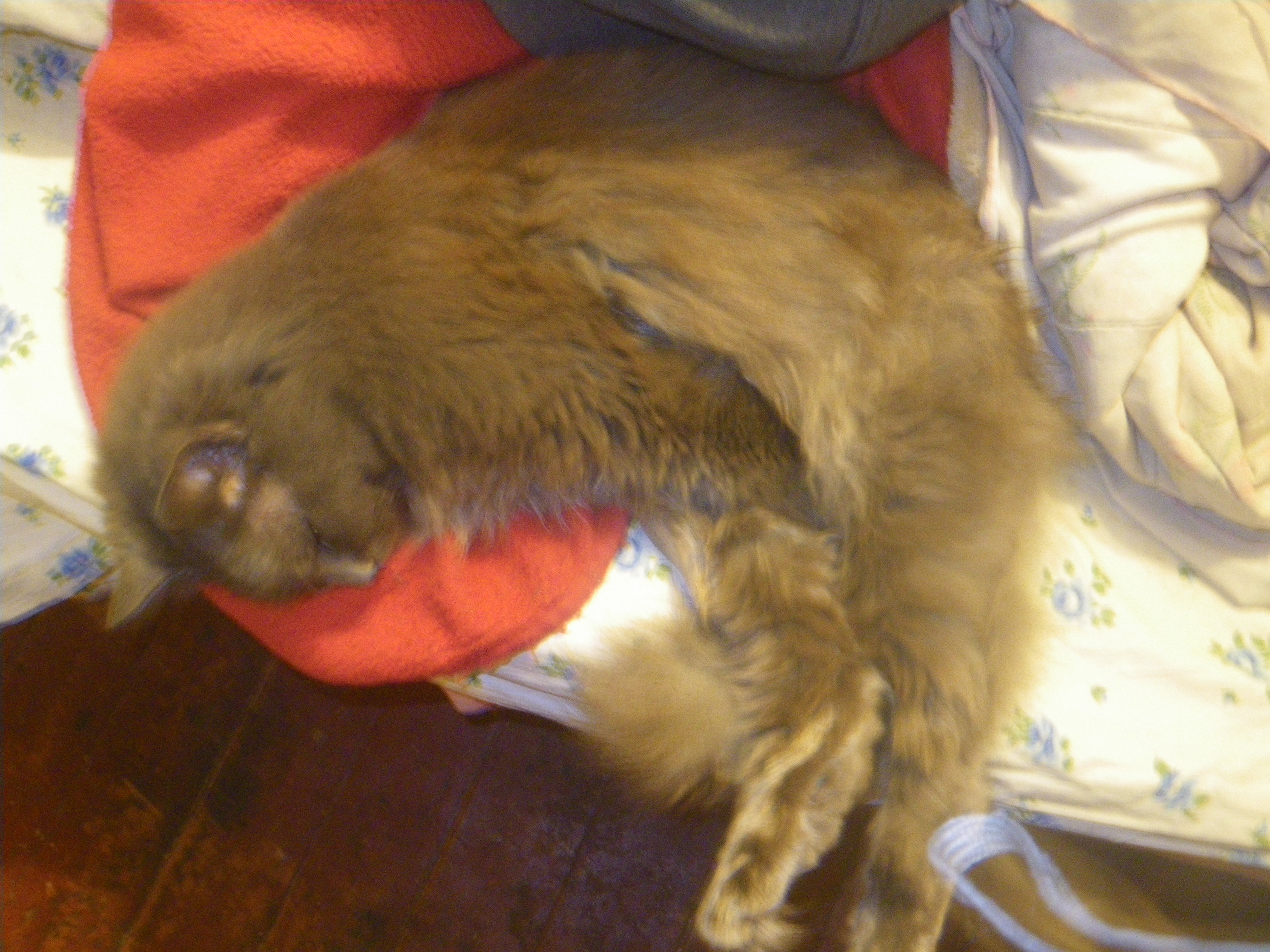 Daytona Beach, Florida
March 28, 2017 12:52pm CST
Today we were all definitely trying hard to go against the wind. The song "Against the Wind" by Bob Seger was recorded in 1980. It has long been a favorite of mine. It came to mind today when I opened the door in the morning to go out into the garden and was pushed back by the wind. Once outside when the wind came from every which direction I felt like spreading my arms to see if I could fly. Sid goes crazy when the wind whips up so he was unsure about going outside at first. Then of course due to the call of nature he went. It was amusing to see because when the wind blew at him he backed up, turned and ran as if being chased. Once the wind stopped or changed direction then it looked like the cat was chasing after the wind. Once inside Sid just jumped up onto the edge of the bed and promptly went to sleep. Do you remember this song? Is it windy where you are today?

Bob Seger - Against the Wind
9 responses

• Canada
29 Mar 17
I get nervous when we have heavy winds, because of all the trees around my house but I do enjoy a windy day once in a while especially if our walking in it... Love the music.

• United Kingdom
28 Mar 17
What better way than to stay all cosy indoors when the weather is bad.

• Los Angeles, California
28 Mar 17
Sid is a smart kitty. When in doubt, time to sleep!


• Daytona Beach, Florida
30 Mar 17
Love that song. Hope the sun comes shining through
@marlina

• Canada
30 Mar 17

• United States
30 Mar 17
Yes I love Bob Seger and this song and yes, it felt like March today, very windy.

• Daytona Beach, Florida
30 Mar 17
I remember that saying March comes in like a lion and goes out like a lamb unfortunately we too are having really windy days and tomorrow is the last day of March
@BelleStarr

• United States
28 Mar 17
That is funny. My cat spooky seen the sheets blowing with the wind on the clothes line and took that as an invitation to attack the sheets! I did have to rewash the sheets

Bob Seger was a favorite of mine during that time.

• Daytona Beach, Florida
30 Mar 17

Silly kitty attacking the sheets
@andriaperry
yes, when I want to get into a great mood I love to listen to Seeger.


• Roseburg, Oregon
30 Mar 17
Poor Kitty had a hard tme fighting the wind. Now it is time to sleep.

•
29 Mar 17
no wind today, but we do have some rain.

• Daytona Beach, Florida
30 Mar 17