Poem I wrote when i met my first boyfriend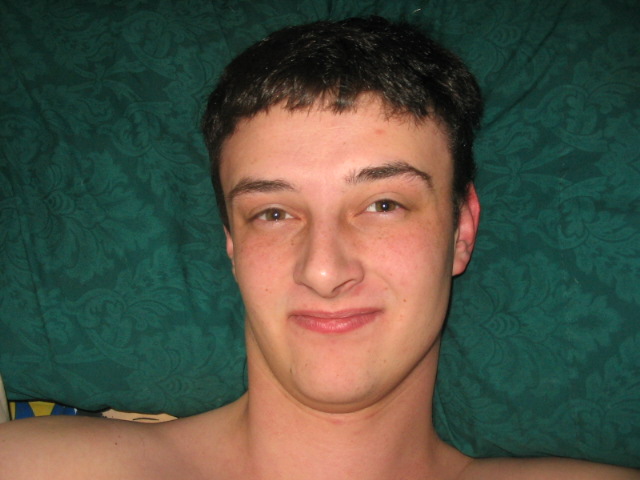 Banks, Oregon
March 28, 2017 6:29pm CST
Chris Date: Feb 28, 2006 12:55 AM I Seen You There, I Tried Not To Stare, Just Standing There, With Youre Dark Black Hair, Not Even A Care. I Was Wondering What It Would Be Like, To Talk Without Thinking, To Be With You..... Without Them Seeing, What Would It Be Like, To Be With You. It Cannot Be As Easy As i Want It, I Gotta Hide But I Dont Like It, Seeing You Be So Free, Thats What i Want, To Be Free...So Free. Instead I Must be Quiet, I've Got To Hide It, Not Forever....But Forever Is What It Seems Like. Help Me Fight It, I Want To Be Out.... And Out Is What I Must Be....Out ------------------------------------------------------------------------------------------------- It's so weird to look back at things you wrote so long ago, you remember how you felt when writing it, that excitement and that joy, and also that fear..... take me back so many memories! Picture is of me at 19
9 responses

• Canada
28 Mar 17
Nice picture and a very emotional poem. I wish I would have kept poetry I wrote years ago.

• Banks, Oregon
28 Mar 17
That is what is very nice about the internet era, everything from my pre-teen and teen years is on myspace blogs and facebook posts lol

• Canada
29 Mar 17

• Roseburg, Oregon
28 Mar 17
You had to hide the way that you felt and that was so wrong.

• Banks, Oregon
29 Mar 17
Sometimes i wish i had not hidden myself for so long

• Moses Lake, Washington
18 Apr 17
Tender poem and tender emotions. I hope you were treated well.

• Colorado Springs, Colorado
29 Mar 17
Nice job. I can't write poetry to save my life.

• Banks, Oregon
29 Mar 17
It really is not difficult to do, but i am no expert at it either just write feelings.

• Holiday, Florida
29 Mar 17
pretty great that guys can say how they feel these days without the fear.

• Banks, Oregon
29 Mar 17
That is one thing about me i am a very emotional person and i have no problem sharing my feelings

• New Delhi, India
29 Mar 17
Well, it's always some kind of pleasure to read what we have written years ago, it's more like living those moments again. Poem is absolutely amazing.


• Banks, Oregon
29 Mar 17
Thank you for the nice compliments on my poetry it is great reading again so long ago


• Banks, Oregon
29 Mar 17
I am so happy this time is over with now, i barely remember what it was like sometimes

• Toccoa, Georgia
12 Apr 17
Seriously, I honestly didn't know til I read this, that you are gay.