Do You Find Shows Like Law & Order SVU To Be Enlightening?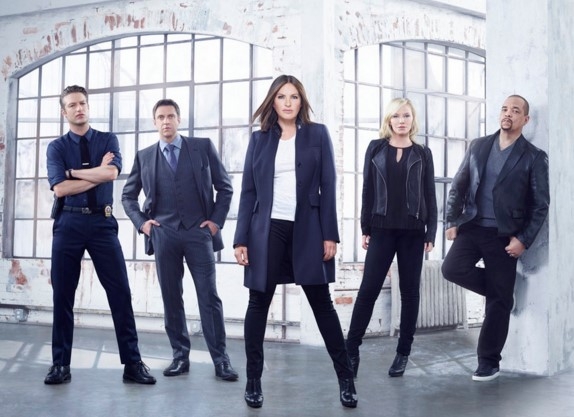 United States
March 28, 2017 7:47pm CST
I often wonder about other women here in the US and world who have come from Sexual abuse situations whether growing up, in college, as an adult, their husband, etc. how they were able to overcome this, or are you still facing this but afraid of what might happen if you try and get out of it? I am a Survivor of Childhood Sexual abuse, and physical abuse. My step Dad is not a nice man, and I would never consider wanting to be around him as long as he is still alive. As of even maybe 5-7 yrs ago he was known for even trying to sexually abuse his grand daughter. And the SAD part it, due to never enough evidence continues to be allowed around kids. Personally Men like this discust me. Yeah, I can guarantee he came from an abused childhood himself, but still this does not give the right for any man to be like this. For the longest time I suffered from Flashbacks, etc because of this and had to be Hypnotized to learn to get thru this. Yes, diagnosed with PTSD went thru counseling to where now I can be in a very Happy and successful Marriage. But I love watching SVU and personally am almost addicted to it, and go thru times where I will sit there and binge watch a couple of episodes of the older shows at times. There are things I have learned thru watching this show that have helped me progress but if I find it bringing back up too much, time to move on and find something better to watch.
8 responses

• Bunbury, Australia
29 Mar 17
I haven't watched this show. I'm glad you've been able to move on with your life. It must have been a horrific experience.

• United States
31 Mar 17
Well, it has been interesting, and I am sure that is why sometimes it is hard to move on when things are so tight Financially like they are right now where I might consider myself a failure, but I keep on believing and Trusting God that I can somehow get thru this.

• St. Catharines, Ontario
29 Mar 17
Is that show still going, or are they reruns?

• United States
1 Apr 17
It is still going on. The picture I have used shows who is in the cast right now, and the show is still as Good as ever.

• St. Catharines, Ontario
1 Apr 17
@KrauseHome
That has always been a well-written show, the whole franchise.

• Melbourne, Florida
7 Dec
There are a lot of reruns if you have a service that shows many stations but there are also newer ones to.

• United States
30 Mar 17
I watched it for a few years but after a while it got to be too much for me. I am so sorry about your abuse and so glad you were able to come through it to find happiness.

• United States
28 Apr 17
Actually I do still have times where the episodes become too much and have to quit watching for a while. I actually have considered once I finish all of the last season going and starting from the beginning.

• Philippines
29 Mar 17
I didn't know you had gone such a horrible past, I'm so glad you have rise up from this terrible ordeal. Yes, I've watch the show and it's shows you how justice is done.

• United States
31 Mar 17
Wishing Justice could be done more with my Step Dad. He even abused Sexually his grandaughter so unfortunately in IL they go by it is too late to count anything he has done to anyone else even if kids were once not permitted around him. Makes me wonder how many others have had too, or will experience trauma because of legality issues such as this.


• United States
29 Apr 17
I agree that while on earth people should be held accountable for what they do. Not sure why Child abuse is sometimes still no big deal. Just if they would know what it's like then they might understand

• Philippines
30 Apr 17
@KrauseHome
Some people are selfish and insensitive with this matter.

• Melbourne, Florida
7 Dec


• United States
29 Mar 17
We have watched every show and episode of shows like that one. My wife wanted to do what doctor Wong did be a forensic psychologist and do criminal profiling. She had the grades top 4 of her class but she found out she wasn't eligible for employment in the field and dropped out of college.

• United States
31 Mar 17
Wow!! Now that would be depressing to say the least. Probably could now if she was younger.

• United States
29 Mar 17
I love law and order svu. I watch the marathons every weekend. And new epsiodes every wednesday.

• United States
29 Mar 17
And sorry you had to go through all of that. It wasn't fair to you, and definitely not right.

• Melbourne, Florida
7 Dec
My husband and I always watch all the Law and Order shows. I think they are good for people to watch them to see what really happens in many places. I am so sorry of what you went through.