What Is "the Will of God" for This World? for Us, Right-Here-Right-Now?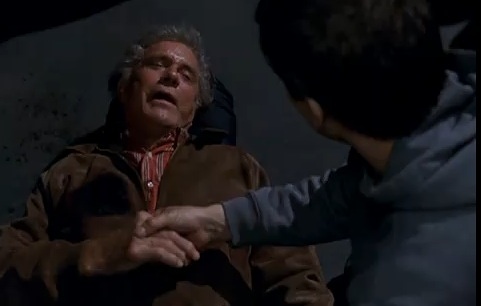 Oklahoma City, Oklahoma
March 29, 2017 7:54am CST
We like to focus on 'how Father God has given us everything in the universe to claim as our own' ... But we always take it with a regular dose of "how much we don't deserve it and haven't earned it' ... I guess makes us feel that--as Stan Lee's Peter "Spider-man" Parker's uncle said--"With great power comes great responsibility." When we "glean" one of the 'Gifts given by God," that 'regular guilt trip' reminds us that "we ought to use the gift to better fulfill His will for this world."' That brings up the question, "What is His will for this world?" I immediately think of 'the company-line' (the thing that all the Christians say) that "God's will is for all his children to be with him in Heaven." The question that brings up ... 'Then why are we still here?' I see a couple answers there. First, it's "to bring all the 'lost sheep' along with us to Heaven." See, 'being imprisoned in Paradise' (even if it is Paradise) is a form of "Hell" if we're there 'against our own will.' So our "mission" on Earth is to convince all our fellow creations that they 'chose' to be wherever they end-up! And second, Heaven Will Be On Earth https://www.ucg.org/the-good-news/is-heaven-coming-to-earth (Revelation, chapter 21). Does that mean 'we're in Heaven right now?' Sort-of! Heaven will be 'built on' the lives we live; the more-Heavenly we live our lives, the surer the foundations of Heaven will be!
2 responses

• United States
29 Mar 17
Well according to those in the know, everything written in Revelations was supposed to happen during the lifetime of the followers of Jesus Christ. So everything that was foretold to happen has already happened. If that's the case, then this is Heaven already. However, the opposite is true and this is Hell. So what does that mean? From what I've discovered, Heaven was never meant to be anything more than a rest stop on a spirit's journey through the reincarnation cycle. There was no such thing as Hell, and there still isn't. If Heaven is the reward, the punishment is not reaching it. It's not like people are doomed for failing with an eternal punishment. Not everyone is born with the same choices. Life is tough and all it takes is one evil person to knock you off the right path. Does that mean you are condemned because of circumstance? If so, then god is a terrible being who lacks all forms of caring. Hell is a creation of a person, and it is the code word for 'coming back to earth when you die'. If your punishment for failing in life is rebirth and another chance, you won't heed the word of the church. However, if you are fearful of damnation, you will. A forgiving god can't lack forgiveness.


• Oklahoma City, Oklahoma
1 Apr 17
@OneOfMany
So it's more like 'Free or Incarcerated'---we're living in the United States either way, but 'Heaven or Hell' is all in "the conditions we're living under"; yeah?

• United States
1 Apr 17
@mythociate
I would say so. They say once you're in hell, you suffer eternally. The way I figure it, it's because you get a bad deal to start, and no matter how hard you try to be happy, you get dragged down by those around you. If it's not others, it's random events. I'd say I definitely belong to those caught in Hell. I'm always in pain, and I can't ever seem to get a break. But still, I have my freedom, and it's worth all that suffering. The people in Heaven on Earth, I don't know if they have freedom or not. I'd say they do not. Because their mind is no longer their own the second they open up and let whatever it is they let in.

• Oklahoma City, Oklahoma
1 Apr 17
@OneOfMany
That's why a lot of "salvation" depends on "trusting that 'your teacher' or 'your leader' or 'your parents' will handle the problems just right." reminds me of Lord Jesus telling Peter that 'when he's older, people will lead him somewhere he doesn't want to go.' (Sure, "the writer there" tells us that it's 'Jesus telling Peter how he'll die'; but I think it's more like 'Jesus reminding Peter "what happens to
everyone
.")



• Oklahoma City, Oklahoma
30 Mar 17

too bad all
we
have is "a pile of the imperfect words of men!"

• Oklahoma City, Oklahoma
1 Apr 17
@ShifaLk
(so you
know
that 'His WORD' isn't "what the good guys say in the Bible" nor even "what the good preacher says in church," but it's more like 'what the saved person thinks about-what they read and -what they hear (in the Bible, in church, and everywhere else in the world),' right?)