Howdy There my friends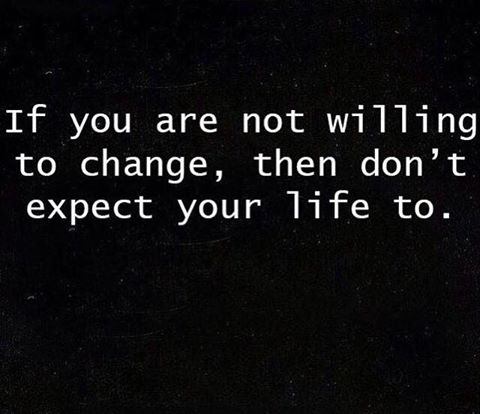 Greencastle, Indiana
March 29, 2017 9:34am CST
Well I know I haven't wrote you guys nothing in a few days so I thought about what I COULD put on here that would peek your interest & well I have come up with not just 1 but 2 R 3 post. So I sure hope this holds your attention as to what I post here cause it sure says A LOT in SO many ways on each post & I'm SURE there will be PLENTY of you that will have SOMETHING to add the the conversation I put on here for you to read about. I picked the photo that's on here to give you a heads up on just what THIS post is going to be about as far as OUR (live-in goes) we have done all we can to help her get through the rough spots but YET she clam's she knows it all & has to do it HER WAY. fine So as you will see that's just what it has come down to for her to see HOW much she really KNOWS & for her to do it HER WAY so SHE says, it's called TOUGH LOVE it's not or never. I would like to hear what you have to say on the subject as if this was you in OUR shoes that was trying to help this person what would YOU DO & how would you go about doing it.

Debbie, I need to have a talk with you about some things here I know I didn't set no rules & so on, but things happened so fast I really didn't think about it, & I'm sorry…
7 responses

• United States
29 Mar 17
sorry I cannot help you on this. I am a man man,.So you like to test people.Is this wise or why do you do it. Good luck in response

• Greencastle, Indiana
29 Mar 17
@amadeo
what do you mean? please explain your self so I now how to answer you.

• Aurora, Missouri
29 Mar 17
Chicken! LOL! I totally understand your attitude, Alfredo, but she ask our opinions on this. I didn't want to tell her what I thought, either, but I had to tell her what I actually thought once I looked at what they were both saying. Even a man man has an opinion. That's all she says she wants. Your opinion.

• Greencastle, Indiana
29 Mar 17


• India
1 Apr 17
I hope it works out THIS time.


• Greencastle, Indiana
1 Apr 17
@Daljinder
well little by little I'm hoping she's getting the hint.

• Greencastle, Indiana
3 Apr 17
@Daljinder
today she had a whole new demeanor about her & it sure didn't look good so I don't know WHAT is going on but she sure didn't want to talk about it maybe she found out what we were saying about her husband came to light?



• Perth, Australia
1 Apr 17
@sugartoes
If it was a family member or a best friend of mine, I would tolerate it YET still telling it like it is. I wouldn't sugar coat anything and I would still be trying to help for both of our sanity. If it was someone who I wasn't exactly close to, who was bringing drama into the house ( which I have actually been through before ) then again, I would tell it exactly how it is, without sugar coating it, but asking that person to leave.

• Greencastle, Indiana
1 Apr 17
@VivaLaDani13
once something has been done without the other knowing it till it's too late to do anything about it, we tend to let the one that did it handle it & WHEN they get to where they don't know what to do THEN the other steps In.

• Greencastle, Indiana
1 Apr 17
@VivaLaDani13
wait till I down load a video I took of me & her conversation that she has NO IDEA I took while we were on the phone ha ha ha for back up.


• Perth, Australia
1 Apr 17
@sugartoes
I hope you exposing her ( even if it is just her voice or messages ) doesn't get you into some sort of trouble. People can get quite testy with stuff like that.


• Aurora, Missouri
29 Mar 17
Hmmm... Well, this will either motivate her to start helping herself or she will believe you've taken advantage of her and now you "owe" her more time. Honestly, I can see the points on both sides of this which is not exactly what you were wanting us to do here, but I have to be honest, so since you ask, you will hear all I have to say on this. I know you believe in just jumping right in and "get things done" but that wasn't the right thing in this case. You should have slowed down, pulled everyone into a little meeting type talk and worked a few things out, first. That hurry up, right now attitude is something that is admirable, but it can get you into just as much trouble as the never get it done attitude can. One thing that can happen is what is happening right now, you are having to go back and fix things that didn't get done in the hurry to have it done now. Okay, one thing you've been saying all this time is that you are tired of hearing her say she's leaving him, because she doesn't just up and leave. There is a problem with that. It honestly isn't your business whether she leaves him or not. The only stake you have in this is she is your friend and she is staying with you. You need to think, it's her life. She has to make her own choices. You have to LET her make her own choices! Now, I will agree on something else. She can't take advantage of you anymore, either. My own opinion is to tell her she needs to move. Waiting until August is not right, either. If she wants to do things her way, she needs to do it her way quickly. This money she gets... is there enough in the next amount for her to rent her own place? If there is, then she needs to go. You have to let her go... And then let her do whatever she feels is the right thing to do.

• Greencastle, Indiana
29 Mar 17
@DaddyEvil
we don't owe her MORE time being she's been here since the last week of Dec, "which is not exactly what you were wanting us to do here," that's the WHOLE point in WHY I had you read it for your INPUT. I didn't have nothing to do with this, hubby had ALREADY said yes before he took it up with me & I didn't know about it till a few days later when everything went stupid & he wanted ME to get involved with it, & that got ME out of sorts. Cause HE & SHE knew what I would HAVE said, but it was too late for me to say ANYTHING being HE'S paying the bills, so I let him HANG his OWN self with it. No it's NOT our business BUT if I told you I WAS done I'm getting a divorce but don't do what I keep saying I was going to do & don't show any action on it what would YOU think? one thing we can't hang with is people that talk but DON'T do what they SAY they going to do we may be wrong but oh well. Not to be mean or cold hearted she was NEVER my "FRIEND" just a neighbor. We have left her to do HER OWN business BUT she's not doing anything to improve her situation, what 200$ she gets she wants a car well there's nothing HERE in this state that she can GET one cause she HAS NO CREDIT. Now days the auto dealers want $ up front but she hasn't SAVED a DIME to put any money on one & we have tried to explain to her there's no freebies. so how is she going to get on her own if she's not trying to save a DIME? I am trying to get it through her HEAD we know more than she does & trying to get her to understand that we're TRYING to help her, but she won't listen cause all we hear is " I KNOW I KNOW well if she KNOWS so much WHY is she where she is if she KNOWS so much? that's what we're trying to get through her head, they say give them enough rope & they'll hang themselves WELL that's JUST what we're trying to let her do on HER own to show her. She has messed up her credit so bad SHE CAN'T get on her own & she don't get enough to do ANYTHING with so she's just spending every penny nickle & dime she gets so again what would YOU do if you had someone your trying to help but they know it all & don't want to listen to what your trying to do to help them.

• Aurora, Missouri
4 Apr 17
@sugartoes
Lil tiger, I would do exactly what I told you. I would tell her if she won't try to help herself, then she can't take advantage of me anymore, either. GET OUT! I honestly have had to do this once before. (Well, twice, if you count one of my brothers in this, too.) I let the friend live with us for a year. He wouldn't save any money to get himself going again. He wouldn't get a job and he wouldn't help when I ask for help with the bills. He wasted every cent he got and then wanted to borrow money from me.... which he wasted if I gave it to him.... We told him to get out! The thing is, even though you believe you are the only one willing to help her, I can guarantee that if you tell her to get out now, she will not spend one night on the streets. There is always someone else that she will be willing to take advantage of. There is always another bleeding heart who will tell her they will help her get back on her feet. It is not your fault the next person will be taken advantage of. It is the young woman's fault for being willing to take advantage when someone offers her some help. In every town/city there are government agencies that are there to give a limited amount of assistance to people like this woman. Tell her to get out of your home and get out now! You will be surprised how quickly she will either go back to the dude she can't leave or she will hit those agencies. Either way, she is out of your hair and you won't have to listen to her telling you she knows it all!

• Greencastle, Indiana
4 Apr 17
@DaddyEvil
I can relate to your live-in brother ordeal I would have done the same thing as a matter of fact I have to a few people that was that way but she IS trying to pay her way. the thing we're trying to deal is trying to get her to understand that her husband is doing nothing but pulling her leg on his B S & she's not hearing what we see to what she's hearing from HIM. It's like the SAME train coming through all OVER again

& when it DERAILS on her THIS time she'll KNOW we were right.



• Greencastle, Indiana
29 Mar 17
@Kandae11
did you happen to open the blog to read what was in it? that's what I want you to read to tell me what I wrote was the best way to put it.

•
29 Mar 17
@sugartoes
Okay I'll do that in a bit and get back to you.

• Greencastle, Indiana
29 Mar 17
@Kandae11
that would be SO sweet of you to do for me thank you so VERY kindly I want your HONEST input.

• United States
29 Mar 17
It does seem that she wants to call all the shots and will do so without listening to any advice given. I would stop giving advice since it is not taken. Whatever happens, happens, and it will be all on her.

• Greencastle, Indiana
29 Mar 17
@Corbin5
you are SO right I couldn't agree with you MORE but open the blog post I have on here & tell me if this would be the way you would handle it to get the point a cross to her.

• United States
29 Mar 17
@sugartoes
I read the blog post. She is addicted to this guy. And, by you helping her out, she can continue with her addiction. Since you set an ultimatum, then you must stick to it, or you will be enabling her, and she will continue with the same behavior if you do not stick to the ultimatum. Stick with the ultimatum so as not to continue her dependence on you, and that is the only way she will change her behavior that causes harm to her and to you too.

• Greencastle, Indiana
29 Mar 17
@Corbin5
you are SO right on the money with that I DO agree that's why she went to my HUSBAND to ask to move in INSTEAD of ME cause she KNEW my answer to the question. NO! thank you for your input.

• Guam
29 Mar 17
All good here.


• Greencastle, Indiana
29 Mar 17
@megatron777
as in how? what's your take on the blog in this?