What A Beautiful Morning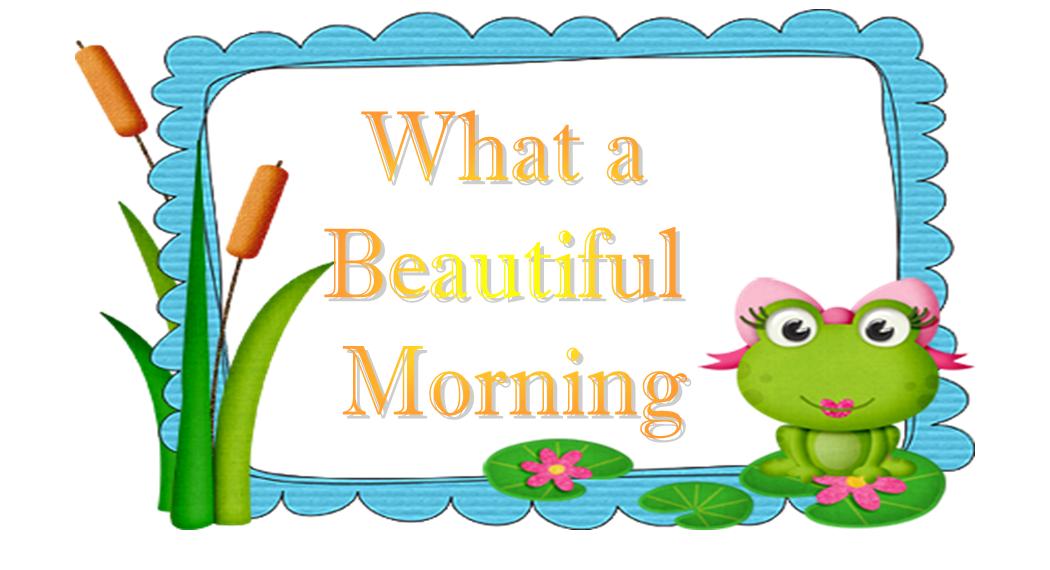 United States
March 29, 2017 11:11am CST
I just love days like this. It is in the high 70's, there is a gentle breeze blowing and it just has a general feel good feeling in the air. It feels like all's right with the world and there is peace everywhere. I know what you are thinking - you think I've flipped my lid. There is fussing and fighting and all sorts of ugly things going on around us. I chose to take the positive road and think of the sunny side of life. I am feeling relatively well this morning and I even have some energy. It is going to be a good day. After all, even Mother Nature is cooperating. I will be doing a little writing, a little reading, and a little packing today. I have an extra set of dishes that my sister-in-law would love to have so I am pacing it all up in a tote and giving it to her. She has been so good to me in my time of need that I would love to do something for her. In-between these little activities I will of course lie down and rest. So, my friends, what are you planning on doing with your time today?
6 responses

• United States
29 Mar 17
The day is half over now and I'm going to do - noting!!! We ran all morning and we just gave the dog a bath.Enjoy your beautiful day.

• United States
30 Mar 17
@HazySue
Doing nothing today - hiding , waiting for the bad weather coming later.

• United States
30 Mar 17
@AbbyGreenhill
at least you will get a rest and more time here on myLot.

• Boise, Idaho
29 Mar 17
Glad you are feeling good today. I haven't slept yet. Am just hanging out here while I watch a couple episodes of a favorite show.

• Boise, Idaho
29 Mar 17
@HazySue
.....I will come back around at some point.

• Guam
29 Mar 17
Good morning to you. I'm working today.




• Charlotte, North Carolina
29 Mar 17
Work, work and more work, but it is really still a beautiful day.