The Dating Game circa 2017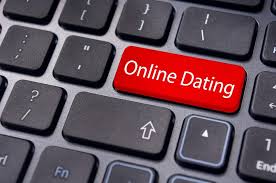 Saco, Maine
March 29, 2017 3:33pm CST
A few years ago, a woman I know met a man online with whom she went on to have a wonderful relationship. The problem was that he was quite a bit older than she was, and he died suddenly of a heart attack about a year into it. I've browsed the online dating sites myself, mostly just for the fun of it and to see who's out there. And it seems that nothing has changed since I did it back when I was newly single in 2002. I won't name the site, but certain aspects of it are free to use. Like most of them, you get to enter an age range among the group you're interested in and then wait to see the results. Of course, you can't tell much by a photo, so getting to know a potential date better pretty much involves arranging a time to meet over coffee, drinks, or whatever, and then taking it from there to see where it leads, if it does at all. But here's the thing among us 60-somethings, and it takes me back to my friend's experience. At our age, and with many people suffering from one health issue or another, the possibility of a potential mate exiting stage left without warning is much greater than when we were in our twenties. I mean, who thinks about that when they're 20? But when you're in your 60's, yeah, you think about it! So the come-on's like "Hi, cutie" or "Wanna cuddle?" take on a whole new meaning! In the short time I've spent on this particular site, I've already stirred the interests of several dozen men, but that's as far as it's gotten. I admit that I have seen a few faces that gave me pause as someone I might, just MIGHT, be somewhat interested in. I have carried on a message conversation with one, while I've blocked a couple who seemed to be suffering from a bad case of arrested development. But is this what I really want? Is the pang of melancholy I feel when I see a couple walking hand-in-hand or sitting somewhere totally engrossed in each other enough to spur me toward getting back out there and actively seeing what might come of it? I don't know. What I DO know is that the very idea of dating someone again is downright terrifying. It means taking chances, something I haven't done in a very long time. But like my late partner used to say, "If we don't take chances, we risk never knowing how good it might have been." Still, though...I think I'll stick to my own tried-and-true slogan, which is, "When in doubt, do nothing." That's exactly what I am going to do, for now anyway, till I see another face on a screen that makes me think...."hmmmmm...." (Public Domain Image)
5 responses

• Newport, Rhode Island
29 Mar 17
I'm in my 50s and every now and again I think about visiting dating sites, but my sense of self-preservation is such that I can't imagine doing anything more than just browsing. That said, I have several friends who met their spouses online and they're just about the happiest couples I know. In fact, they pretty much have restored my faith in Love. Follow your guts. Look for activities in your area that cater to over-60s. Most of all, try not to have any expectations. That's what always messes me up.

• Saco, Maine
29 Mar 17
I hear that. It's hard not to set expectations, but I'm doing pretty well with that. I am no longer as "in love" with the whole idea of dating as I once was, and I am more of a realist now. If I take it further, fine, and if not, that's fine, too.

• Boise, Idaho
30 Mar 17
I think that fate takes a hand in this. And, if a person wants someone in their lives I think they put out signals. I never had much luck on line or off. I know that and I just don't look anymore. I have had a lot of good and bad in that direction and really enough for a lifetime.

• Saco, Maine
30 Mar 17
I've pretty much decided to stop looking. This latest experiment hasn't produced anything spectacular so far, just the same run-of-the-mill victims of arrested development who just about beg me to send them my email/phone number so that they can "get to know" me better. It might have been fun when I was 30 but isn't anymore. Gets nothing more than a big yawn from me now...

• Boise, Idaho
3 Apr 17
@Raelove
.....I tried several times after I left my ex. None were any good and so I just decided to quit putting in the time. It would take quite a guy to get my interest now and I have family issues that most men wouldn't put up with.

• United Kingdom
29 Mar 17
If you are happy the way you are then that is good. Your heart and your head will show you the way!

• Saco, Maine
30 Mar 17
Not a lot of opportunity to "branch out" here. These towns are all small secular communities where the only single people are way too young. So yes, I have to get back to the happiness I've created for myself and that I know might be seriously compromised should I let someone back "in."

• Bunbury, Australia
30 Mar 17
You are so right. The problems we face now are so different in very many ways. There is also the problem of all the extended/blended families you might be buying into.

• Saco, Maine
30 Mar 17
That's right. Because all the men my age DO have grown kids, grandkids, etc. Do I want to take all that on? Um, nope. So that pretty much settles THAT!


• United States
29 Mar 17
Yes, I like the plan that reminds one to do nothing if doubt is in the picture. If not one shred of doubt, then perhaps.

• Saco, Maine
29 Mar 17
Yes, "perhaps" is a safe position to take....