Quick thoughts 3/30/17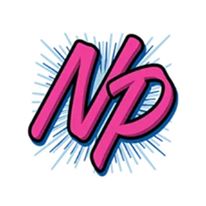 Wausau, Wisconsin
March 30, 2017 8:52pm CST
I am doing some poshing right now and catching up on MyLot and my DVR shows. Couple people trying to bundle things then they stop so I hope a few pull through. Would be helpful since I might have to pay $200 to have my iPhone unlocked now instead of $150. I will find out more Monday. Hopefully I don't need more money. I am at $7.65 tonight and there is one more day of earnings to make here. Good news though today, my husband passed his pre-op to get his dental surgery done next Friday. My husbands mom is going to go with me for his surgery so my husband don't have to get out. About time because they have rescheduled twice. How is everyone tonight?
3 responses

• Agra, India
31 Mar 17
Have a good day ahead... Even I'm at $7.6

• Agra, India
31 Mar 17

• Wausau, Wisconsin
31 Mar 17


• Garden Grove, California
1 Apr 17
Im really fine just made it to jmy goal first time in sevedral onths IO made 29 dollars here

• Roseburg, Oregon
31 Mar 17
I hope everything gos good for your husband.