JESUS Loves You, Yes You...!!!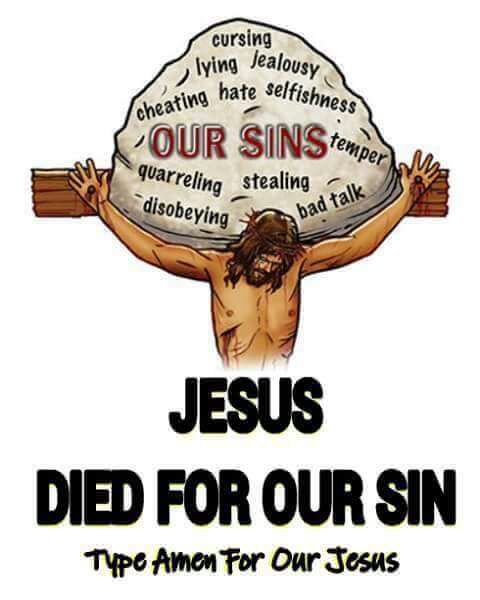 India
March 30, 2017 9:46pm CST
Yes! JESUS Loves all the mankind. Whether you like or dislike my post but the truth is that JESUS came to save all, not only Christians, not only white people, not only righteous ones. HE came to save us all. Because HE loves everyone. But HE has given us a free-will to choose HIM or not. So let's not argue. I wish you all there a Blessed Morning/Evening/Night..!!

7 responses

• Canada
1 Apr 17
@Shavkat
For sure! Jesus learned from his Father to love. John 8:27-29 (NWT) 27 They did not grasp that he was talking to them about the Father. 28?Jesus then said: "After you have lifted up the Son of man, then you will know that I am he and that I do nothing of my own initiative; but just as the Father taught me, I speak these things. 29?And the One who sent me is with me; he did not abandon me to myself, because I always do the things pleasing to him."

• Banks, Oregon
31 Mar 17
Thank you my friend and, yes Jesus loves us more than we will ever know.

• Philippines
31 Mar 17
the Holy Week is coming soon, so confessions of our sins is a must for us Catholics. may i ask what religious affiliations do you belong?

• India
1 Apr 17
@ridingbet
I'm pentecostal.. Actually I'm just a protestant (who follow JESUS) that only I know.

• Philippines
2 Apr 17
@ShifaLk
yes, Pentocostal is derived from Pentecost, where the Holy Spirit went to the apostles and gave them the gift of tongues. it is a Christian religious affiliation.

• Petaluma, California
24 May 17
I partially agree with that. He didn't come to save Christians, because you're not a Christian until you are saved. He did, however, come to save all -- but whether they wish to believe that or not is (sadly) up to them.


• Canada
1 Apr 17
So true! John 3:16 (NWT) "For God loved the world so much that he gave his only-begotten Son, so that everyone exercising faith in him might not be destroyed but have everlasting life.