Two Week Old Birthday Blessings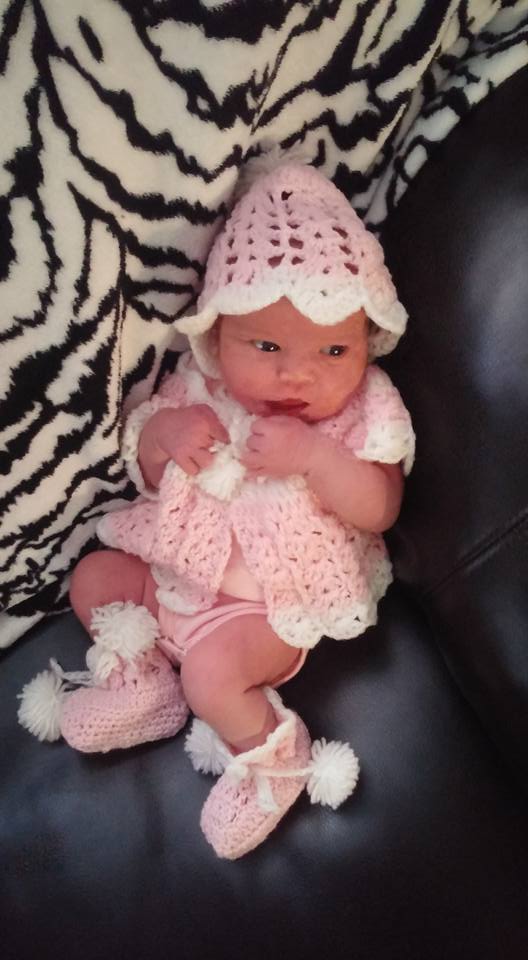 United States
March 31, 2017 5:52pm CST
Two weeks ago today my wife and I were blessed with a new addition to our family... a beautiful baby girl .We now have a son and two daughters. Our little girl weighed in at 7 pounds, 5 ounces and is healthy and happy. We are enjoying her as much as we can because we have learned from experience that they do not stay this little for long. I still can't believe my oldest daughter is eight. They grow up so fast. Have a blessed weekend.
10 responses

• Jacksonville, Florida
31 Mar
Aw your little angel is beautiful! =) I know also that little ones grow so fast. My oldest is 11 years old and it feels like yesterday I had her. We have 5 children, 2 girls and 3 boys. Congrats!

• United States
31 Mar
You have a house full. I don't think we are going to make it that far. I'm sure they keep you very busy!

• Jacksonville, Florida
1 Apr
@Jon2071
Yes we do! Thank God our older 3 are self sufficient and helpful more than anything. All of their ages are 11, 9, 8, 1 year and almost 2 months old. =) I am busy since I also Home School my older 3 children but I wouldn't have it any other way.

• United States
1 Apr
@LovingMyBabies
Yes, it helps when you have older children that are self sufficient and can help with the younger ones. I don't blame you for keeping your kids at home. I work in the school system and it is getting worse with behaviors and parents that are not involved in their children's education. I have seen a number of classrooms in which I feel sorry for the well behaved students because they are losing instructional time due to the fact that teachers have to deal with behavior disruptions. In my opinion, the ones that misbehave jeopardize the learning of the others who do behave.

• Canada
31 Mar
She is so precious and so tiny. Congratulations on your beautiful little girl.

• United States
31 Mar
Thank you. We are happy she was born with no health issues.

• United States
1 Apr
Congrats she is so cute. I love her outfit. Glad she is healthy and yes they grow up so fast.

• United States
1 Apr
Thank you! We love her very much!


• United States
31 Mar
Definitely hard work but they are a blessing.

• Ringgold, Virginia
1 Apr
Congratulations on your new baby daughter :)

• United States
1 Apr
Congatulations! That is awesome!

• United States
2 Apr
What a beautiful baby girl! And yes, they DO grow up fast! I remember giving birth to my son, and holding him in my arms for the very first time. That was 35 years ago!