The sandy winds must be to blame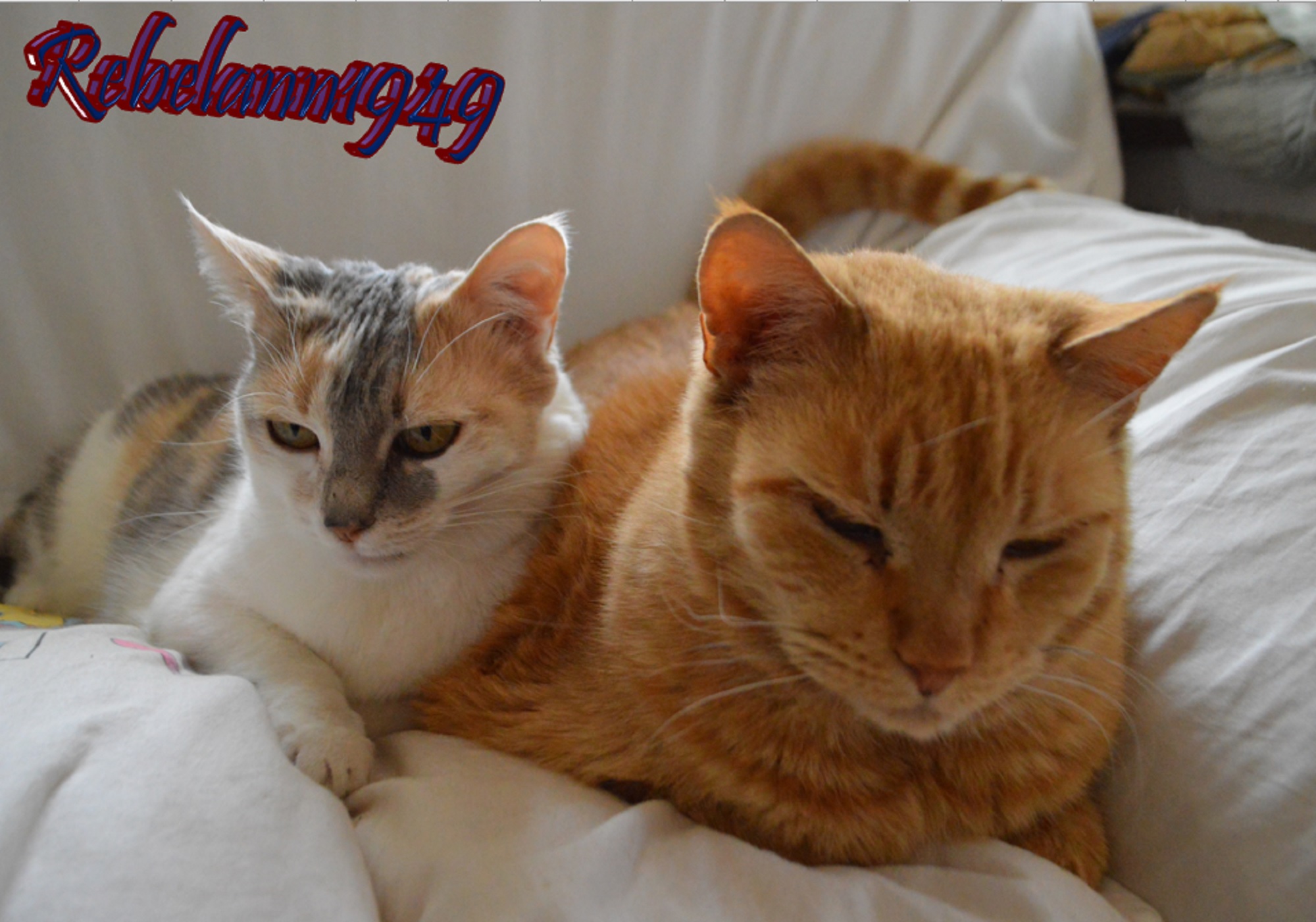 El Paso, Texas
March 31, 2017 9:41pm CST
We were all subdued today as March blew out so April could blow in. I just hope that's the last of the nasty sand storms. My camera had a blast today, we were all so lazy and just content to listen to the wind as it made the roof sound like thunder. So did you get any sand storms?
4 responses


• El Paso, Texas
1 Apr 17
I've never seen red sand, ours is a light tan to a dirty brown depending on which direction its coming from.

• El Paso, Texas
1 Apr 17
Yeah, I have the same problem except here it leaves a yucky beige like stain
@LadyDuck
I don't even bother to try to remove it anymore.


• Los Angeles, California
1 Apr 17
It can get windy here with the Santa Anas. The kitties are real buds.

• El Paso, Texas
1 Apr 17
Yeah, I've heard about them, they're almost as bad as our sand storms. Yep, the smaller one is the youngest at about 12 or 13 and grew up with Max, the orange tabby, he's 17.

• India
1 Apr 17
Nothing as eventful as it happens in your part of the world. Everyday there is something or the other that deserves reporting

• El Paso, Texas
1 Apr 17
It's just the weather, everybody writes about the weather.

• Philippines
1 Apr 17
i've talked to filipinos who worked in the middle east who have experienced sandstorms. they say it can be scary if it's your first time. how often do you get sand storms in texas? does it depend on the seasons?

• El Paso, Texas
1 Apr 17
I'm in southwest texas where sand storms happen often. In the north east part of texas they get thunderstorms and tornados.