Tasting Ritz toasted corn chips salsa verde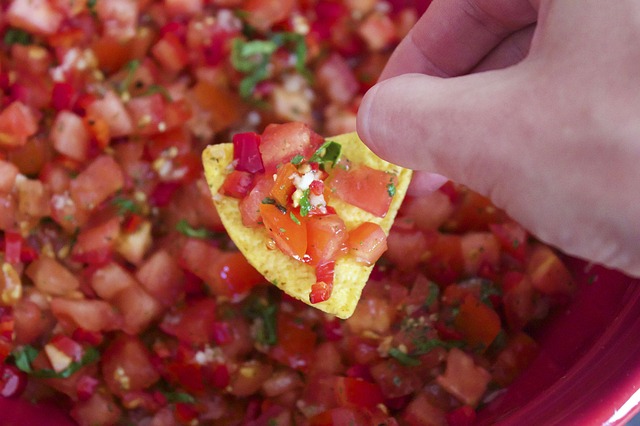 Los Angeles, California
April 1, 2017 6:45am CST
Everything goes better on a Ritz or so they claim in advertisements. It is a valid claim since the famous round Ritz Crackers are preferable to saltines in my opinion. Ritz has branched out into chips. I have tried their original flavor chips which were pretty good and now salsa verde flavor. They are triangle shaped corn and wheat toasted chips oven baked not fried packaged in an 8 oz. bag. You can see green flecks but the chips are artificially flavored with a long list of ingredients. The package suggest the best use is for dipping. As for taste, there is a mild lingering warm aftertaste. Not being a salsa person, I found a few too many chips did not agree with my stomach. These chips are not for me but salsa lovers may like them.
8 responses

• Colorado Springs, Colorado
1 Apr 17

• Los Angeles, California
1 Apr 17
The salsa bits are in the chips and you are supposed to dip them in salsa.

• Colorado Springs, Colorado
1 Apr 17
@JohnRoberts
- Salsa flavor just seems a little redundant to me. Unless you're in a convenience store and just want something salsa flavored, I guess.

• United States
11 Apr 17
I have seen them and avoided them as I knew they would not be good on my stomach. Now after seeing your review on them, I am glad I have never wanted to try them.

• Northampton, England
2 Apr 17
I don't think Ritz do anything like that in the UK.

• United States
2 Apr 17
They sound pretty awesome. OUr local grocery store was giving out bags of Ritz Thins free if you went to their coupon section and had it pre loaded on your card. I thought they were very good. I am not sure I will buy them at full price, but I enjoyed them..and my buddy did too.

• Momence, Illinois
1 Apr 17
I haven't seen these yet but they sure sound good to me, I will have to see if I can find some. Thanks for the review.

• Canada
1 Apr 17
I am a salsa lover so I will have to give them a try. They sound like something that I might like.