Why is my live-in SO DENSE ?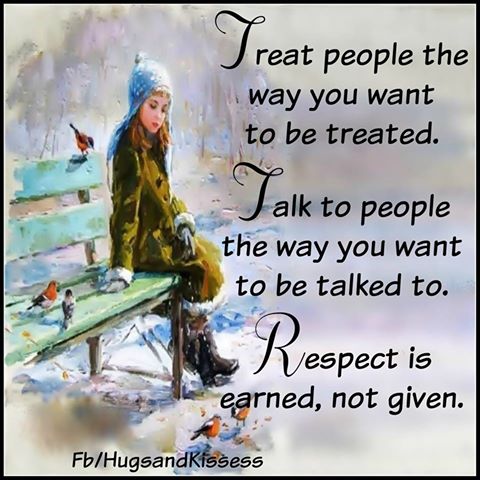 Greencastle, Indiana
April 2, 2017 7:55am CST
I've been around some really off the wall people in my life time but sometimes I run into some really OFF the wall dense naive ones that just DON'T get the point of what people are trying to say or do to help them, they think they know it all & they don't know anything. But yet they think what they are doing is the right thing to do & HEY it's their lives but YET ask for advice & think your butting into their lives & that makes no sense to me why ask for advice at all then? if your gonna say that people are TELLING them what to do

SO I've recorded a phone chat we had so when she backs up on what she says after she gets out of our place I'll have it to let her know this is what she said to what I said & make it known she don't want people butting into her life its her life not ours. Check out the conversation we had on the phone to see if what she said to what I said makes any sense to you cause I feel like she just don't get what the flip she wants or how to do it Plus I must warn you check out HOW she talks to me too. Beware of the volume of conversation it's not a heated one but just the level is not study is what I'm saying ( high & low)

learn from my husbands mistake of letting a live-in in your house.
3 responses

• Perth, Australia
4 Apr 17
@sugartoes
"You don't have to be in it to see it." That was the first line you said that made me clap lol Because it's true! Sometimes an outsider can see more of what's going on than the person who is dealing with something. Not all the time but sometimes! I agree with you! Where she says "Then you can tell me what to do."....But...she's been coming to you for advice? So.....ugh...

I'm less than 3 minutes in and already getting frustrated. I agree with you. Getting all hyped up and only having your voice heard while not listening to anyone else, is just a big no no in communicating. You can't get anywhere when you and the other can't sit and have a civil conversation. I feel people point the finger at other people because they can't accept that they are in the wrong. ( by the way I'm typing this while listening so I'm commenting on what I hear as it plays. ) She seems so lost. She really doesn't know what she's wanting or doing. How can anyone help her if the story keeps changing?

She said that them two never had any arguments and kept it all in, I tell ya that is another big no no. Not saying they should be fighting but bottling things up really does harm to your health and relationships. It all starts adding up to the point every little thing could be a major thing. But still, I personally feel their relationship is not worth all of this. It's sounding all too complicated and messed up. After all of that, I feel that she's stuck in a place where she's in complete denial. Where no matter what he does, she will still feel inclined to help him out / baby him. And making excuses for him. I agreed with what she said about "You can not make somebody do something they don't want to do." That is exactly how I feel about you. This woman really won't listen to anything even when she's asks for help. She's set in her ways and will do what she wants. Even if it means making matters worse. ugh I sure hope this all settles down and gets worked out ASAP!

• Greencastle, Indiana
4 Apr 17
@VivaLaDani13
yeah we're damned if we do & damned if we don't so we're done trying to help her solve her problems, being she thinks she knows it all & wants to do what ever it is she wan'ts to do so be it.


• Perth, Australia
4 Apr 17
@sugartoes
Ugh yeah....that kind of attitude is hard to work with! ( her attitude I mean )

• Greencastle, Indiana
4 Apr 17
@VivaLaDani13
yeah well when she finds out what we been telling her blows up in her face MAYBE she'll learn we're not as dumb as she thinks we are & not just talking to be talking, she'll learn on her own right?


• Canada
2 Apr 17
It sounds really frustrating. I think it could possibly be illegal to record someone and post that publicly. In some states it is illegal to record someone without their knowledge at all. In some states you can record a conversation that you are part of. But posting it online concerns me.

• Greencastle, Indiana
2 Apr 17
@paigea
yeah maybe so but as long as SHE don't know till I'm ready IF I let her know at all I'm not really concerned about it are you gonna tell on me??


• Malaysia
2 Apr 17
@sugartoes
is it a public video in YouTube? She might eventually find out about it.

• Greencastle, Indiana
2 Apr 17
@prinzcy
no cause I don't put tags on mine, plus she has no way to get on you tube

• United States
16 Aug 17
I have an ex husband who has an extreme amount of trouble grasping what people are saying. Plus he never seems to learn from his experiences.

• Greencastle, Indiana
16 Aug 17
@snowy22315
don't feel bad at one time my husband was that way till I got him to understand MY way of thinking, NOW he ask ME for the right way or things to do, like when we're working on the cabin or what we should buy if it's a little more than we can afford.