Routines Can Change but it is not . . .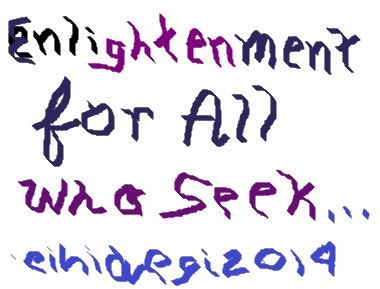 United States
April 2, 2017 11:17pm CST
The end of a relationship as a whole just one part of it. Take recovery for example: from any kind of emotional, physical or psychological trauma there will be a separation of things that will no longer serve their original purpose. Triggers that need categorizing and responses that need better compartmentalization will be required because a pattern or habit must change or be altered or even, removed. Right now, mom, who is very active who enjoys engaging in conversation with me or other people, is used to always facing them and talking or interacting, MUST stay in the down head position for 45 minutes of every hour for these 7 days (we have gone 3 there are 4 more left till another post-op surgical apt) and is NOT permitted to return back to work for a total of 14, and only 4 have passed. If (and when) a particular sense like smell or taste, or in this case sight, is deliberately compromised by natural forces brought on by aging, you would be amazed at how well the body makes up for the loss while healing is in order. As with habits that routine make available to us that we feel we cannot change, can in fact be changed. Just like those 'lost or numbed' senses that insist on taking a portion of their 'reserve' ability in order to flood the sensory channels to allow for maximum exposure to stuff with what is working; so is a routine that gets changed so that improvement occurs. We were talking earlier last night regarding her and others she spoke with at the surgery center, their particular sense has 'heightened' offering a much greater degree of enlightenment to perceive the world around them (her) better and I was just curious if during some trauma or unusual event you or someone you know, did a heightened sense of awareness make itself known so that you can now be stronger in face of any other challenge ? **Enlightenment banner sketching is of my own design 2003-2020eih**
3 responses

• Canada
25 Apr 17
Yes, the body is very clever and adaptable to different situations and limitations.


• United States
25 Apr 17
I think the mind which controls the body is the clever one but I get your point Felix
@1hopefulman

• Guam
3 Apr 17
Interesting reading thanks.


• United States
4 Apr 17
Thank you for stopping by to read this
@megatron777
yet even though I can acclimate a little easier to routine change, mom is experiencing some difficulty . . .

•
30 Apr 17
Very interesting and enlightening discussion Erica, thank you for your support on my posts, have a wonderful week, big hugs from Cathy XO



• United States
30 Apr 17
and big hugs back to you at the moment we have very little water pressure, somethings going on and of course it is Sunday . . .
@kaylee1234
hope for the best ok ?

•
30 Apr 17
@enlightenedpsych2
I hope for the best for you Erica, take care, big hugs back at ya, Cathy XO




• United States
1 May 17
@kaylee1234
aw the hugs work and I appreciate them . . . have a great day !