Art and Artists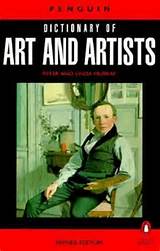 United Kingdom
April 3, 2017 3:31am CST
When I saw this book for sale, I was in a bit of a hurry and I picked it up thinking that it was the sort of art book that would have lots of lovely pictures for me to look at. I love looking at picture books as much as I enjoy reading. In fact, some days I cannot be bothered to read and so I would rather browse through a book with lots of pictures in it. I find looking at picture books very relaxing especially when I am sat outside in the sunshine during the summer. When I got this book home I was disappointed to see that although the book was over five hundred pages long, there was not one picture in it. Then I read the cover more carefully and I noticed that it was not an art book as such, but it was a dictionary of art and artists. So I put it carefully away on my bookcase along with some other art books that I have collected. I was not disappointed for long because I often use it as a reference book when I need to find out anything about art or artists. I am also happy to say that I have even learned some new things from this book. Dictionary of Art and Artists was published by Penguin Reference and written by Peter and Linda Murray . It was first published in 1959.
4 responses


• Bunbury, Australia
3 Apr 17
I can imagine that it has turned out a very useful book to have. It sounds a great reference book.

• Hyderabad, India
3 Apr 17
Oh..really feeling sorry about it. Why did you take such a quick decision?