Carbon Monoxide Is Not Just From Cars!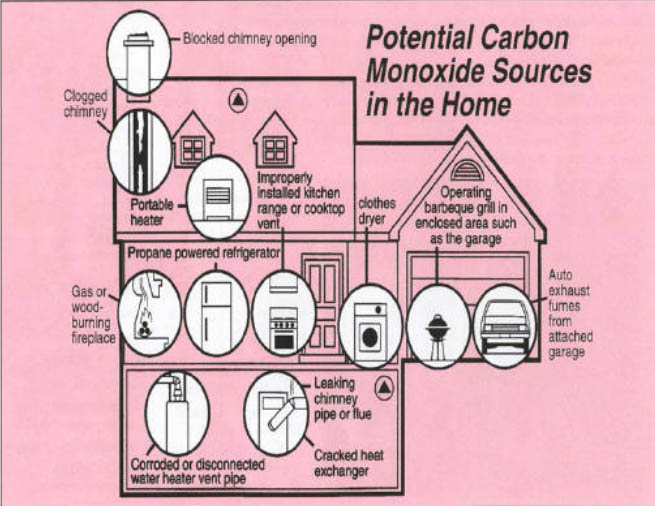 United States
April 4, 2017 8:27am CST
After reading an article about Carbon Monoxide Poisoning at a Hotel I thought I'd write a follow up to my article. A teenager died because of the lack of awareness people have of the dangers. So below is some information to help remind and educate people on the dangers. Too often we fail to realize that this deadly gas is a byproduct of many processes in the environment around us. I hope it is helpful to you. Please be aware! Did you know this or is it new to you?

Facts about the impact of carbon monoxide sources in the home and workplace, including how the increase of air pollutants have contributed to carbon monoxide global warming.
5 responses


• United States
4 Apr 17
I am very much aware of the risks, because my husband checks for such dangers as part of his job. He has actually saved people's lives by doing that and has also gotten sick himself in the process. One family kept having recurring medical issues and the doctor could not figure out what the problem was, but my husband did when he checked the house. The family sent him a "thank you" card, because they said he saved their lives. They haven't had any more serious health issues since he properly drafted their water heater and changed their furnace.

• Centralia, Missouri
4 Apr 17
I know we need one, I thought J had one, being that the stove is gas, but she said she never got one. Best put that on the list while I am thinking about it.

• United States
4 Apr 17
Speaking of that it reminds me I need to get batteries for mine. Wow did not know all these things could be deadly Bernie, thanks.

• Roseburg, Oregon
4 Apr 17
I knew most of that but it is good to remind people of the danger of carbon monoide.