I don't know who is worse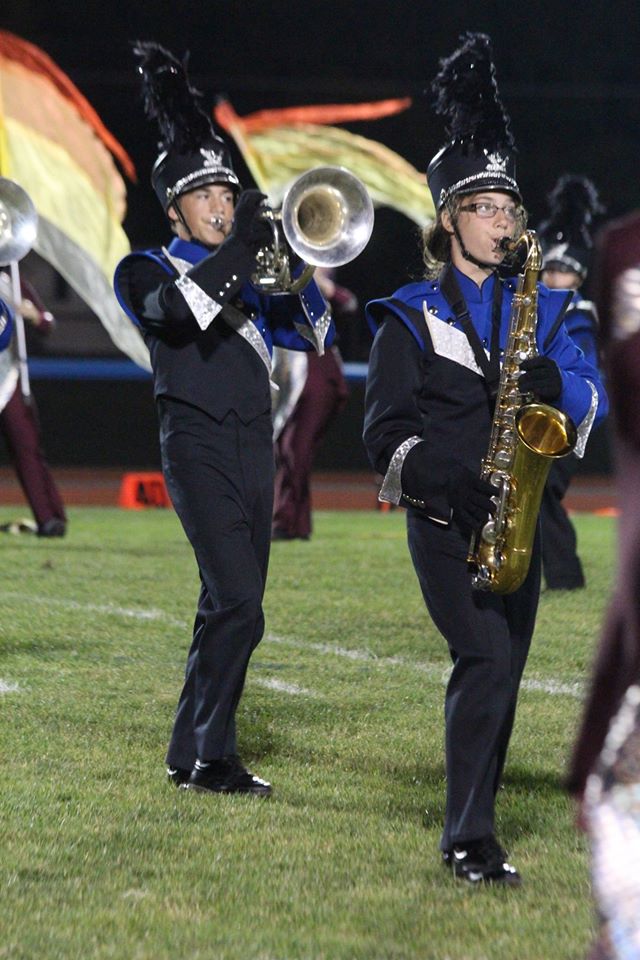 United States
April 4, 2017 6:03pm CST
My 14 year old twins have been a part of the Marching Band program at our school for 3 years. This year we've been having all sorts of problems with the Band Booster executive board.. If you're wondering, the Band Boosters are a group of folks, usually parents and dedicated alumni, who help the band program. They organize fundraisers, trips, picnics, etc... The Band Boosters are run by an executive board. A president, VP, secretary.. and a treasurer keeps track of the money as well as the student's accounts. This year we've been having some pretty serious problems with the executive board. The current president cussed out our band director, going so far as to poke him repeatedly in the chest. Now the band director is basically afraid of her, so does whatever she tells him to do, which includes allowing her son to get away with being a jerk, and calling another instructor a B****! They've posted things on Facebook about other parents in the group, calling them stupid and judgemental.. they didn't name names, but most knew it was about one particular parent, then they attacked that parent when the parent asked if it was about her. They're also trying to change the rules that the boosters have followed for years, and nobody seems to like that idea due to the drastic changes that would be made. Last night a couple parents invited me a to a group chat where they were basically gossiping about and bashing the executive board.. and making plans to run for board positions in May when elections come up.. But seriously I don't think this group of moms is much better. One particular mom is so full of herself and just wants attention, and she's the one running for president. She doesn't listen to other people's ideas ever.. it's all about her. Another one was just whining about her daughter's account being negative. They didn't fundraise all year, so of course her daughter's account is negative. There were a few opportunities.. not a ton this year, but a few, and she didn't show up to any of them... not to mention her daughter is a senior so it doesn't matter anymore anyway.. the board will write off the negative balance, that's what they do! But mostly they just whine, and gossip, and gripe, and call the board members names.. Like, they're all being even more childish than the current board! How is this any better? Oh, then they asked me to run for secretary in May and serve on the board with them... No thanks! I don't think I'm interested this year. I think I'll go to the elections and vote against them, and against the current board... It's almost as bad as real politics.. the lesser of 2 evils... wow!
7 responses


• United States
4 Apr 17
Some of them already have.. there's been big issues with a couple kids this year, children of board members acting like they're privileged.. and it's ruining it for all the other kids. My son doesn't want to go back next year, and my daughter is on the fence about it.

• United States
5 Apr 17
Ugh - definitely both parties are about politics and control (and gossip) - I'd stay the heck away from both too! When they spend more time being self serving, that's when things get ugly . . . it seems that they all forget the real purpose of coming together as a group.


• United States
5 Apr 17
Yes exactly.. both sides are being self righteous.. both sides are saying they're for the kids, but both sides are alienating other parents within the program, and that's not right! We all have to work together.

• United States
5 Apr 17
@katsmeow1213
It's a power trip thing. Some "leaders" want it their way or it's the highway - and they must not want too many cooks in the kitchen, so to speak. It should be for all the kids and their parents (especially for those who want to be involved), but their attitudes and actions sure don't reflect that. It's supposed to alleviate stress for the organization - not cause more of it!

• United States
5 Apr 17
@much2say
Yeah definitely, and I don't think the new board will be much better. It's so sad to see the program go down the tubes. My twins don't even want to do it next year, but my 10 year old does.. it'll be his first year being able to do it.



• United States
7 Apr 17
There aren't.. we're an extremely small school system, and our band program has maybe 50 kids.. more than half of the parents don't get involved. There are some that get involved occasionally, some that are involved but smart enough to stay away from the politics.. then you have the idiots I've mentioned above!

• United States
9 Apr 17

• United States
10 Apr 17
@DianneN
it is, and sad because it's the kids that suffer.

• Canada
5 Apr 17
I always stayed away for the school politics, I think you are smart to stay away too..

• United States
5 Apr 17
I actually ran for a board position last year. I'm glad I didn't get it

• United States
5 Apr 17
Please tell me all this doesn't happen infront of the children. Thats sad either way.

• United States
5 Apr 17
I ran into a couple of the moms at the store last night. They had their kids with them, and yes they were gossiping in front of their kids. I try to keep my kids out of it, they deal with enough drama from the other kids, they don't need to be involved in the parents' drama too!

• Bunbury, Australia
5 Apr 17
This sounds pretty unworkable. Some people really are difficult to get along with. Can you rustle up someone who would make a good president who would take on the role?

• Australia
4 Apr 17
Sometime adults, parents/guardians, are worse than children. Children just want to have fun, but then it's the adults who think they have to be there to solve 'all the problems' and things just getting worse...