All I need is a lock now!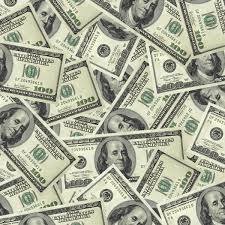 Rochester, New York
April 4, 2017 7:56pm CST
I bought a nice wooden box at work a few months ago. It's been sitting on my desk while I was figuring out what I wanted to do with it. I bought some brown paint and painted the entire box except for the lid that I used a pearl brown nail polish that I whipped up on the vine design on the top lid. I have to get some mod podge to coat the box and then I need to buy a nice lock with a key for the box. I'm planning to use it to house money that I have saved up. I want to take it out of my account and put it in the box to be saved. There is a slight gap on one said of the box that I can slide the cash into so I won't have to open it at all. lol
5 responses

• Banks, Oregon
5 Apr 17
Smart idea and very creative

• Bunbury, Australia
6 Apr 17
I love boxes and have a lot of trouble throwing a nice box away, even when it's just a cardboard box.

• Rochester, New York
8 Apr 17
I do as well. I recycle a lot of boxes.

• Bunbury, Australia
9 Apr 17
@LisaSteinmetz
I usually find a use for them - especially the nice ones.

• India
5 Apr 17
That sounds good,you must be good with crafts. I recently visited a friend who was painting and old trunk , she planned to put a glass top on top and use it as a table.

• Rochester, New York
8 Apr 17
This box is a smaller one about the size of a shoe bx.

• Hyderabad, India
5 Apr 17
What!!! you want to house money in that drawing from the Bank? Will you not lose some interest on that?

• Rochester, New York
8 Apr 17
There is no interest on the money in this bank account.

• United States
13 Apr 17
That's a good way to save money and put your creativity to use at the same time. I like painting on wood. That's mostly what I do for crafts (magnets and ornaments).