Waiting to hear from all those 'snow bound' users here

India
April 6, 2017 10:45pm CST
Now that snow has left you do post your pictures and your garden stories. It was great reading them last year this time, looking at all those rare flowers and fruits that do not grow here. My garden has loads of fruits and flowers and I do write about them now and then.
7 responses



• Delhi, India
7 Apr 17
Though I am not qualified to write response, all I can also say is that I would also like to see some beautiful pictures of fruits and flowers in snow bound areas.

• India
7 Apr 17
You have a garden and so you could join in. (lol)

• Delhi, India
7 Apr 17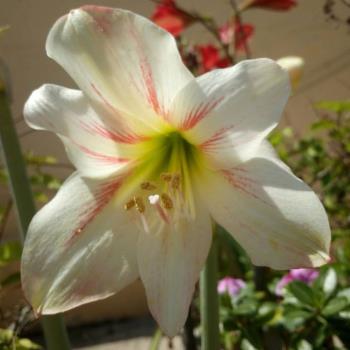 @allknowing
Flowers in my garden and your garden would be same.

Here is a white hibiscus from my garden.

• India
8 Apr 17
@dpk262006
Are you sure? I thought it was a lily. what type of leaves does it have. If they are long then it sure is lily.



• Banks, Oregon
7 Apr 17
I think i will take lots of pictures when the weather is better maybe tomorrow i will venture outside!

• Bunbury, Australia
7 Apr 17
Hopefully it won't be long and there will be lots of photos of gardens and their flowers.

• Roseburg, Oregon
7 Apr 17
We are going to grew some things this summer. I hope something comes up.