Do you believe in magic? When have you felt it?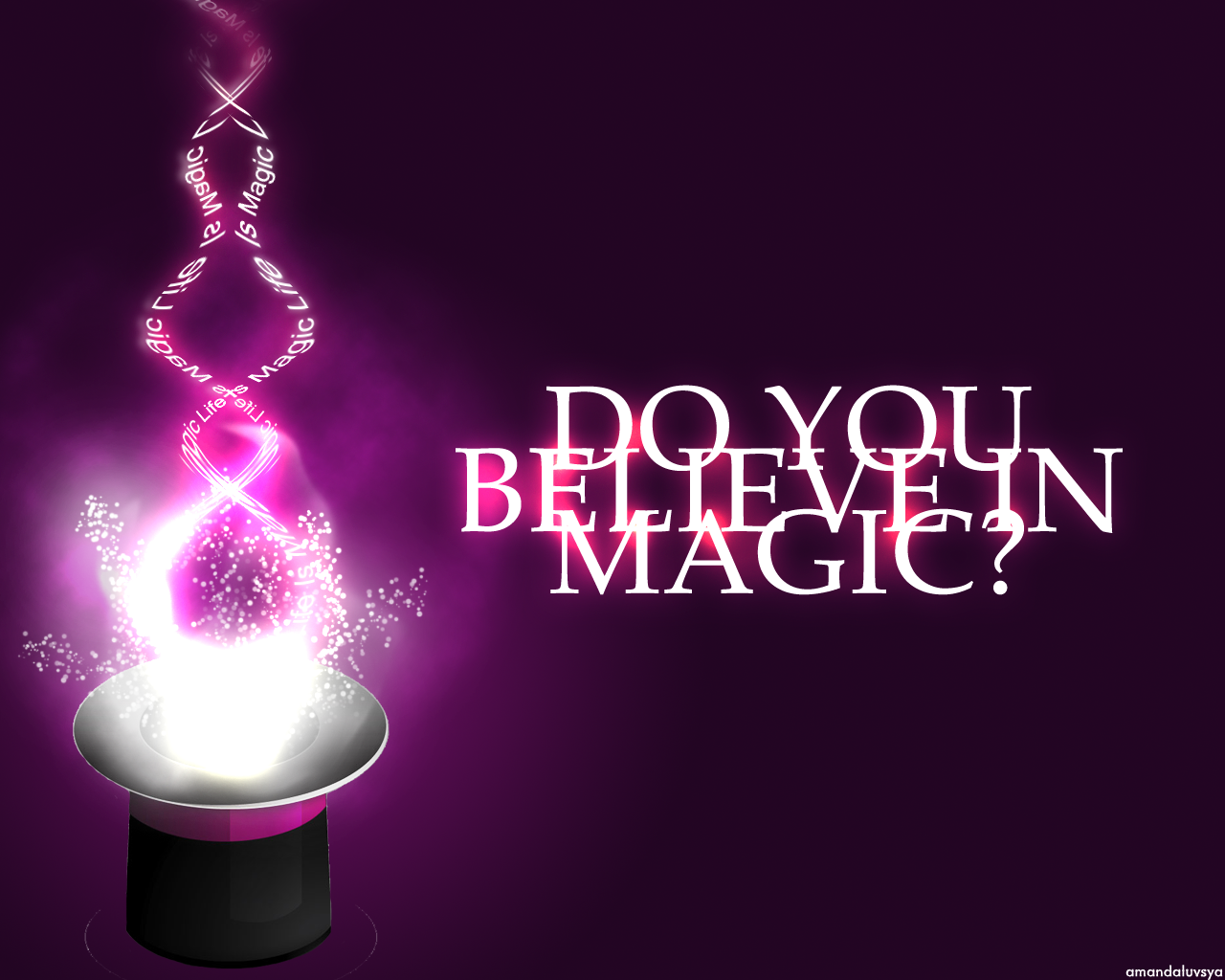 Shimla, India
April 8, 2017 4:23am CST
I saw that several people ask this question. But for me, magic happens in life through connections and the awareness of yourself in the world..! Image source: http://orig01.deviantart.net/aa0d/f/2011/326/4/b/4bc8a98e9c57d2891d9412c6fdf8ddd5-d4h05o2.png
4 responses

• Italy
8 Apr
I believe magic is energy itself, if you manage to use it for your goals you become a wizard.

I believe in the power of thoughts and words, therefore spells make sense as long as you focus in what you're doing or saying. It doesn't have to be a fancy spell, it can be a sentence said in front of the mirror or a meditation session.

Connections and awareness is more like a "wonder", kind of magical, but I don't count it as magic itself.


• Shimla, India
8 Apr
Well Said! I welcome your views. But every person has a different opinion about it.

You always impress me and that's why I'm following you



• Shimla, India
8 Apr
Wow great!


And yes it's true we can make magic to others with love.


• Philippines
8 Apr
@sunnysingh16388
Spread the love, my friend.


• Shimla, India
8 Apr
@Shavkat
Sure, my friend




• United States
8 Apr
The world itself is magical!

• United States
9 Apr
@sunnysingh16388
Magic can be seen every day, we just have to open our eyes and look for it.

• India
8 Apr
Magic is a game of smartness. Do you believe?