My Well Ran Dry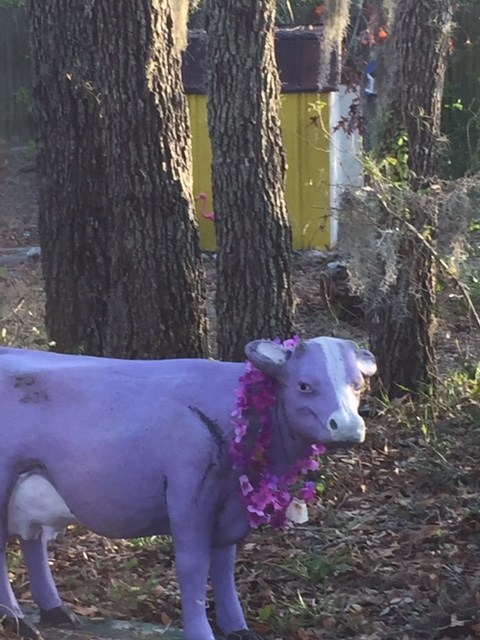 United States
April 8, 2017 6:40pm CST
There is an issue with having a well. When you use water, there is a piece that is movable on the pump on top of the well. When you turn the water off, it moves back just a hair from the connection The pump is located outdoors in the pump house. (I painted my pump house school bus yellow and have pink flamingos around it) When the pump is not in use an ant or bug or lizard might crawl between the pieces and get caught when it connects, trapping the animal or insect between the terminals and no connection can be made. So no water refills the resevoir. You don't know this of course, and you merrily keep using the water until the water in the reservoir is gone, then nothing. No water. So when I turned on the water yesterday, there was a gradual slowdown and some gurgling and then nothing. I called the well guy and he was there in 15 minutes. He manually pushed the piece towards the connector, the bug (or whatever) fell off and he lets it snap back and the motor starts humming, refilling the reservoir again. He showed me how to do it, and then said No Charge and was gone. If only everything was such an easy fix.
10 responses

• United States
8 Apr 17
You really lucked out on that fix. So nice he did not charge you, and you can now fix the problem yourself.

• United States
8 Apr 17
I wrote the directions down on how to do it (and also I now have this) so I will always remember. This isn't the first time it's happened but my husband took care of it before.


• United States
9 Apr 17
Yes, mine goes through a purification system also. It's only coincidence that this has never happened to your well. Apparently the warmth of the machinery draws ants and they are the usual culprit. If your pump is outdoors it's just luck that it hasn't happened. In almost six years of full time use, it's only happened twice to ours.

• United States
12 Apr 17

• United States
13 Apr 17
@DianneN
Yes, but it is so easy to fix! I don't have quite the fear I did.


• United States
9 Apr 17
I was born under a lucky star

• Manchester, England
9 Apr 17

• United States
9 Apr 17
@Asylum
Yes, wandering star was Lee Marvin's song, but actually that one was next to my lucky one.


• Charlotte, North Carolina
14 Apr 17
Most with a well have had these issues one time or another. Ants really enjoy getting in the way it seems.

• United States
13 Apr 17
That was sweet of him not to charge you.


• United States
13 Apr 17
It was, I know I will call upon them any time any real work is needed. (hopefully not too soon)

• India
9 Apr 17
We have a well that is connected to a pump . There is an overhead tank that gets filled up when we put the pump on. We need to put off the pump when the water overflows from the tank. So far so good. We have a good supply.

• United States
9 Apr 17
I have no idea where the reservoir is located.

• Canada
9 Apr 17
You were fortunate that there was no charge. Often there is a basic service charge just fir coming out. It's usually not cheap. We have worked with wells for many years. That isn't a problem we ever encountered.

• United States
9 Apr 17
Oh, maybe it's just on my style of pump.

• Pittsburgh, Pennsylvania
12 Apr 17

• Indonesia
10 Apr 17
My well in my house is never dry, but sometimes the taste of the water is really wear, sometimes it's like a fresh water and sometimes it's more salty