Why Mondays ?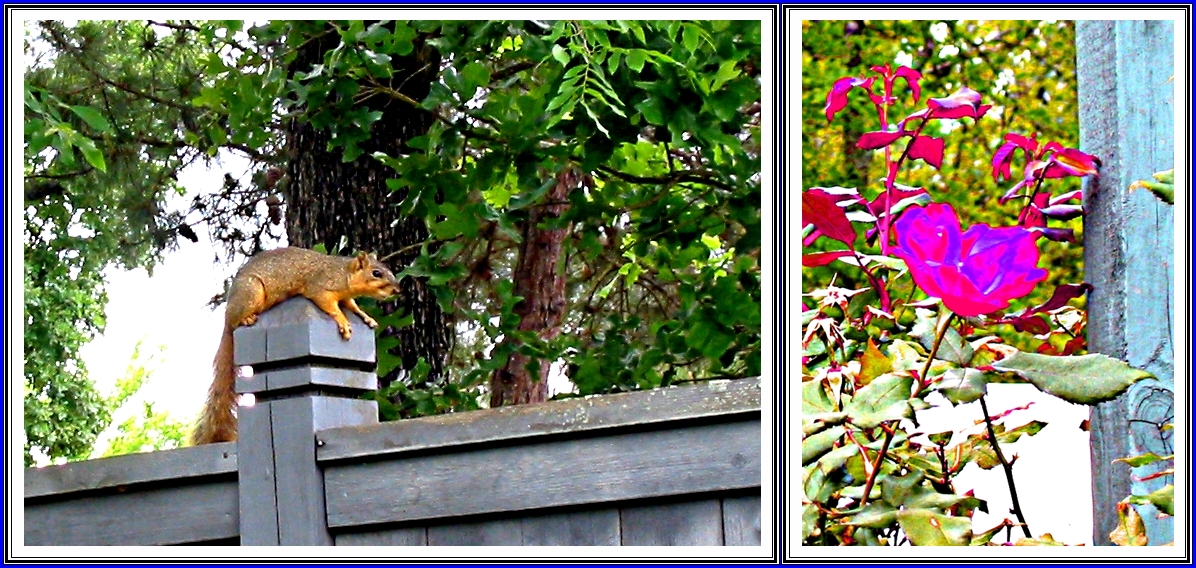 Goodfellow, Texas
April 10, 2017 6:57pm CST
Why Mondays ? - There goes Gus, smart-mouthing again. The guy can't come out of a weekend with his mind properly straightened out for the week ahead. Did the little mobility scooter's batteries get re-charged on Saturday and Sunday? (Gus shrugs his shoulders and mutters something in not-very-good Spanish.) In other words, "Who knows?" Anyway, the clouds rolled on in and rain was in the air. (Where do YOU think rain comes from?) So, hurry up, jump onto that little electric pony and trot on up to the mailbox (whence cometh the electricity bill, the natural gas bill, the water bill, the sewer bill, the insurance bill, the rent bill, and anything else with the name, "Bill" attached to it. Got the bills. Will look for the money later. Kept right on rolling along after picking up the bills at the mailbox. Came upon a squirrel along the pathway. The critter was sprawled atop the long fence that runs by the pathway. Maybe the squirrel was on top of the same fence post where that loudmouth little wren bird was hanging out the other day. In contrast to the loudmouth wren, the squirrel was as quiet as can be - didn't make a sound. Hey, I thought that the critter had died there atop that fence post. After I rolled away after shooting a photo of the squirrel, I looked back at it and it still had not moved. It was simply giving me a bad time, though, for even at a little distance down the pathway, I saw the critter winking one eye at me, was sort of smiling,and was making a little giggle. Rolled the scooter toward the house after that. My friend, "James," was just then jumping into his go-cart to make a repair and replace run to one of the houses in the development. We talked some, during which conversation I voiced my concern that one of the trees down by the dog park was doing the twerk in public. I guess James never knew about that. Can't have trees around here behaving like that. Management needs to keep everything right and proper in this country place. Image: Knockout Rose, Wise Guy Squirrel - Gus Kilthau
2 responses


• Goodfellow, Texas
12 Apr 17
@LadyDuck
- Ms Anna - Quien sabe .... -Gus-


• Goodfellow, Texas
12 Apr 17
@LadyDuck
- MsAnna - Surely, SOMEONE knows it - but who? -Gus-


• Bunbury, Australia
11 Apr 17
It's good you're on the job playing neighbourhood watch-it. :) Nice photo of the squirrel.

• Goodfellow, Texas
11 Apr 17
@JudyEv
- Ms Judy - That tree deal was so doggone funny. AND, yes, that squirrel is just hangin' around. -Gus-