Ah, those facebook memories!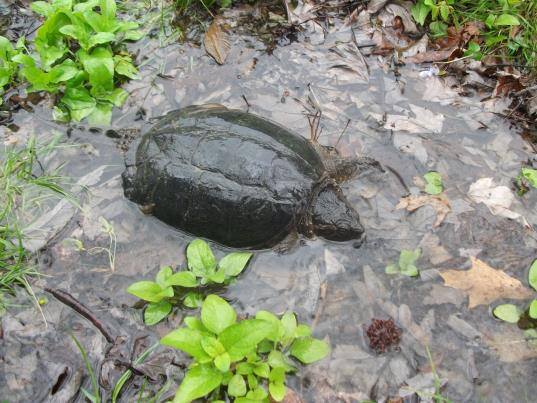 Olney, Illinois
April 11, 2017 7:37am CST
Just had one pop up from last year where a discussion here...
by a psychic
...expressed surprise that they were let go by a site. I always wondered how they didn't see it coming...after all, they professed to be a psychic.

I wonder if they foresaw myLot 'letting them go' as well.

I gave up my job as a psychic when I realized I didn't know when my discussions were going to get deleted.

And speaking of those memories...it seems a year ago today I got home and found this in the yard.

He was transferred to the drainage ditch at the bottom of the hill towards the end of my yard...thankfully, he hasn't returned.

9 responses


• Zambia
11 Apr
@JolietJake
You are right to say that God can do anything, indeed he can.

• Canada
11 Apr
But could have "saved himself" that would have condemned the rest of us. He made the sacrifice willingly.



• Olney, Illinois
11 Apr
Nope, they didn't last too long here

• Switzerland
11 Apr
@JolietJake
Fine, because cat are curious and those tortoises are dangerous.

• Olney, Illinois
11 Apr
@LadyDuck
That's why he was removed from the yard

• Philippines
11 Apr
Back in my University days, my classmates called me a false prophet.

• Philippines
11 Apr
@JolietJake
Whether our professor was gonna be absent or not.

• Los Angeles, California
11 Apr
Is that a snapping turtle?

• Centralia, Missouri
13 Apr
lol, you might see him later, they do travel at their own pace, heheh

• Bunbury, Australia
11 Apr
I wonder where he went. Can you ask a psychic for me?


• Canada
11 Apr
We had a turtle, I nicknamed him Toby, who wandered into our yard and into our pond a few years ago. We had no idea that he was residing there until some friends came by one day and we were looking at the fish and noticed Toby swimming around with the fish. We had rocks all along the bottom of the pond and up over the water line a little over a foot from the rocks that bordered the pond. I had my husband stack some rocks so that Toby could climb back out if he wanted to, and sure enough, the day after he did that I thought that I saw him walking back into the field behind our yard with a hobo bag on a stick-he didn't want to be with us any more.

• Northampton, England
11 Apr
Perhaps he's a friend of the 'found' tortoise in our village.

• Canada
11 Apr
Hmm, I remember the psychic....I think she blocked me....