why do african migrants have to die on the sea while trying to make it to europe?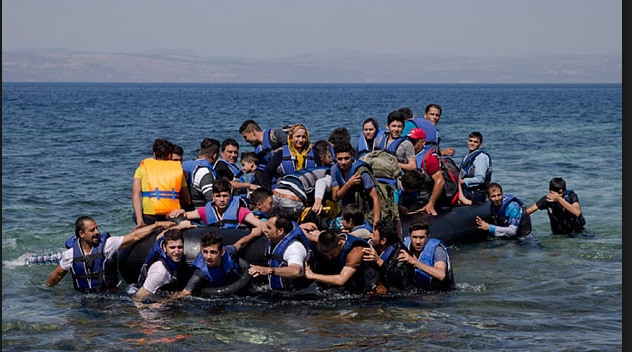 6 responses

• Rabat, Morocco
29 Jul
I'm an African, so I'll give my self the right to rant a little. why a europian should make it easier for you to invade his continent, we see Europe as just a mean to have a good life, is it really what life is about, financial security. I would go to Italy to see the statue of David, I'll go to Greece to see where Mythology Gods live, Europe is wealthy because of the curiosity of its thinkers, tinkerers, scientists, entrepreneurs, I'm in the same financial situation of those migrants, yet, I have never considered myself poor, or blame anybody for it.

• Guam
11 Apr 17
They are seeking for a better life and future. Sort of seeking for a greener pastures in a manner of speaking despite the great odds.


• Fairfield, Texas
12 Apr 17
Last resorts cause dangerous outcomes
@shynu44
and they're willing to take that chance.

• Austin, Texas
11 Apr 17
They know the risks they take when they pay a smuggler. They know they could die. SO do the smugglers. But the smugglers don't care once they get paid!

• Austin, Texas
9 Jun 17
@Lupita234
- You're preaching to the choir. I know about the smugglers.

• India
12 Apr 17
A sad and cruel twist of fate. Maybe, they all crave a little security taking greater risks