Is It About Time To Have Military Action Against North Korea?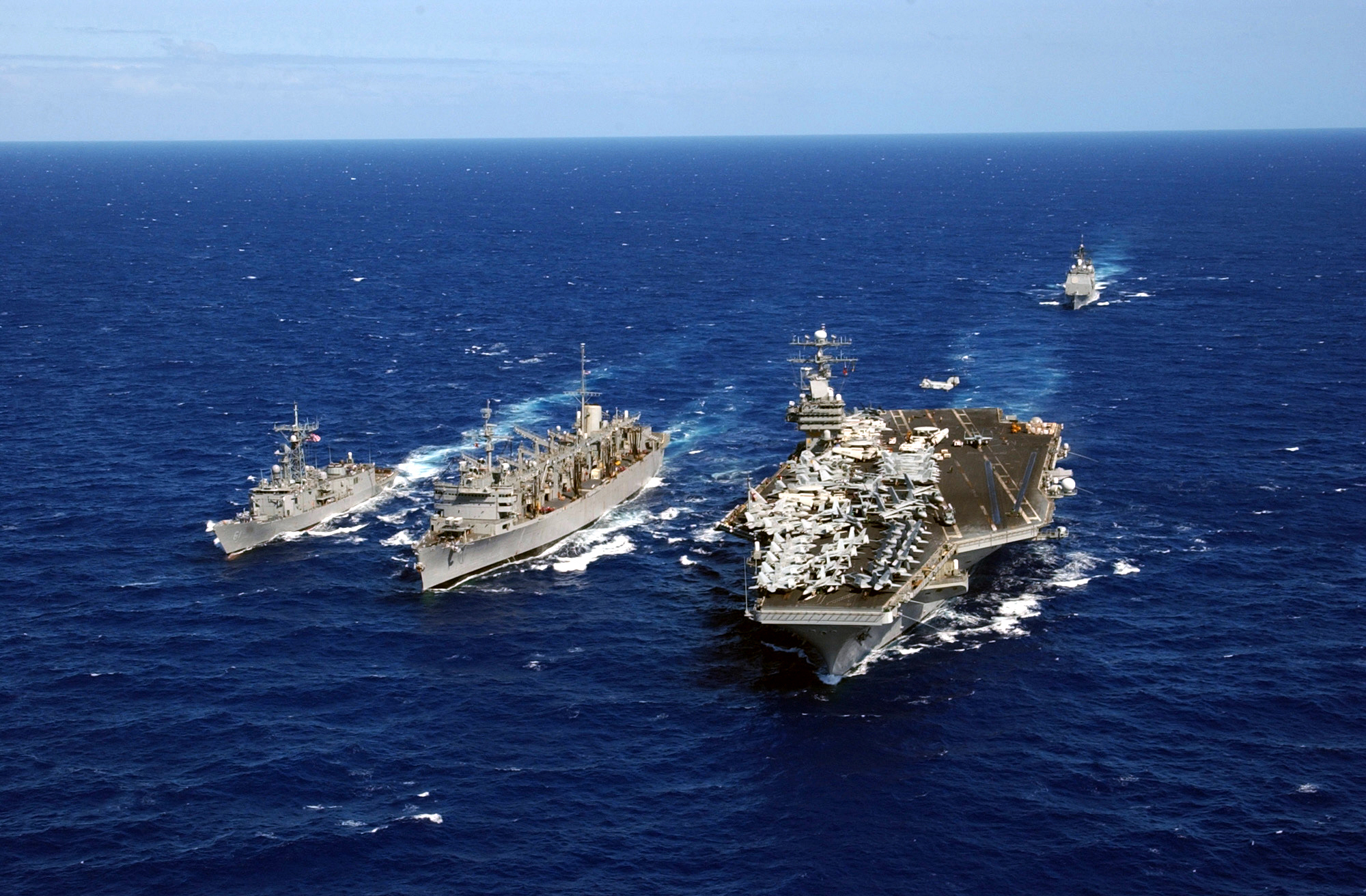 Guam
April 12, 2017 2:15pm CST
The recent deployment of the USS Carl Vinson together with its battleship escort to the Korean Peninsula is a strong signal to North Korea that any further missile test on its part will not be tolerated. For quite a long time now, North Korea is disregarding international condemnation regarding its series of missile test to advance the development of its nuclear weapons program. Just like in Syria in connection with the chemical attack incident, the United States has responded with military action. Is it possible that North Korea is now the subject of future military strikes or action by the United States if and when it continue with its missile test?
9 responses

• Preston, England
12 Apr 17
Trump is a little too trigger happy to have him playing such dangerous tactics - we should wait

• Guam
12 Apr 17
@arthurchapell
Yes you are right my friend, let us wait and see. With the things going on in Syria and North Korea, I hope we are not on the brink of World War III, although I don't want to sound as an alarmist.


• Preston, England
12 Apr 17

• United States
13 Apr 17
That's true, he does seem very trigger-happy. I do think it's high time that spoiled brat gets faced with some military action, at least a show of force to maybe deter him a little. I'm more worried about the Syrian situation, which could very quickly escalate to WWIII.


• United States
12 Apr 17
You know what irony would be? A nuclear strike to stop North Korea from pursuing nuclear technology.

• Guam
12 Apr 17
@JolietJake
Yes indeed, very ironic!

Figthing nuclear with nuclear.


• United States
12 Apr 17
I do not want war.We gone through with this in the fifties.But something needs to be done.Action.Yes

• Guam
13 Apr 17
Are you talking about the Korean War in the 50's?


• United States
13 Apr 17
@megatron777
yes,I was drafted in the Army during the conflict.

• United States
13 Apr 17
I have to admit that I didn't know of any of these goings on, I hope a peaceful resolve is found

• Guam
13 Apr 17
@FayeHazel
Hopefully a diplomatic solution will be explore by all the party.


• Singapore
13 Apr 17
North Korea will continue with nuclear testing. That is a certainty. US should just leave the matter to China. Only China can do something to North Korea. For one thing, North Korea buys oil from China. If ever China cuts off the oil supply, North Korea cannot get on with nuclear testing. Their army trucks cannot move. Their cars cannot move. Their generators cannot produce electricity. The way US does things is to provoke North Korea, and that is not very smart. China controls the survival of North Korea, and China has a lot at stake if ever North Korea starts a war with South Korea and Japan.

• Northampton, England
13 Apr 17
So much for Donald's determination to not get involved in foreign 'stuff'.

• Guam
13 Apr 17
@boiboing
Mr. Trump is going overseas now!


• United States
13 Apr 17
I don't think we have much to fear from that little spoiled punk Kim Jung whatever-his-name-is. His nuclear weapons can't reach us, and we could take out the his entire supply before he even knew what hit him. The only thing I'd be worried about is China siding with N. Korea. If that happened, we'd be sunk, since almost all our stuff is made over there! And if Russia got in the war on China's side, it would definitely be WWIII, and we'd be on the losing side for sure. I'm more worried about Syria, because any action there is bound to have repercussions with Russia, and I DON'T want a nuclear war with Russia! I'm very disappointed in Trump, because I thought for sure that was the one thing he WOULDN'T do, as he was always opposed to Obama's interference in Syria. Hillary was openly advocating provoking Russia, but I was hoping Trump would have more sense than that.

• United States
12 Apr 17
I don't know if that would be a good idea. If we take on North Korea the Chinese will side with them and Russia will probably join them. Somebody, probably Kim Jung Crazy, will push the button and irradiate a horribly large area resulting in loss of humans, animals, plants, fish, etc. Not a good idea at all. But I don't have any alternate suggestions.

• Guam
12 Apr 17
@dragon54u
Very good thinking. It's so tricky situation strategically and tactically speaking.


• Roseburg, Oregon
15 Apr 17
I do not think North Korea will stop testing their missiles.