How often do you check your mailbox?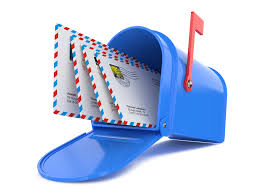 Guangzhou, China
9 responses

• Canada
13 Apr 17
I check my mailbox almost every day as we get a lot of junk and so I like to have a clean mailbox.

• Houston, Texas
13 Apr 17
I want to check it everyday . I have one is so important to me .


• United States
13 Apr 17
I check it every other day.

• United States
13 Apr 17
@youless
I am part of postcrossing.com so I get mail again!

• Los Angeles, California
13 Apr 17
Once a day. I generally know what time mail is delivered.


• Roseburg, Oregon
13 Apr 17
I check my mail once a day Monday through Saturday.

•
13 Dec
I have a PO Box and my regular mailbox downstairs of my building. My PO Box is for important mail and my bills and things come to my apartment. I check practically most days during the week.


•
13 Apr 17