I Need Answers!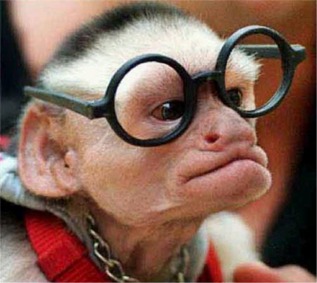 Virginia Beach, Virginia
April 14, 2017 3:48pm CST
Do you ever wonder about things that nobody seems to have an answer for. I do all the time but I don't know who to ask. Here are a few questions that come to me while I'm on the road, sleeping and more often than not, while I'm sitting in the throne room. Perhaps you can answer. Where in the nursery rhyme does it say that Humpty-Dumpty is an egg? Why do we think that? I can go to the store and buy "AA" "AAA" "C" and "D" batteries but what happened to the "B"? I also wonder why I've never heard any father-in-law jokes. Have you? Then I have to ask myself, Why can't the mailman give my mail directly to the garbage man and save me the trouble? Do you ever wonder how long fish have to wait to swim after they eat? Do they get cramps? How about, what do we call overweight folks who swim nekkid? They certainly ain't "skinny-dipping" are they? I sometimes wonder who the wise guy was that named it the "funny bone" when it hurts like crazy when I hit it? That ain't funny. Another thing that puzzles me is why they call it Alcoholics Anonymous when the first thing you do is stand up and say "Hi! My name is Joe, and I'm an alcoholic!"? Then I have those "first person" musings, like, maybe, who was the first man to eat an oyster? How long did he look at it before he put it in his mouth? Or, how about the first guy who decided to yank a cow's udders and drink what ever came out? Do you ever have notions like these or are you more mentally well balanced?
7 responses

• United States
14 Apr 17
Never hear of "B" No both of my father in law are gone.Both of them were good.that is because they are good. What do you want to them to say.Hi,My name is Pedro I need help and hope that this group can help me. I hate oyster with a passion Know nothing about the udders as I have no other






• Bunbury, Australia
15 Apr 17
B is for battery. That's why there is only A, C and D. That's my story anyway.



• Banks, Oregon
15 Apr 17
All good questions I have heard a few father in law jokes though, I always wondered why no B Batteries

• United States
14 Apr 17
You are a man of deep thoughts. Me, not so much.


• Varanasi, India
14 Apr 17
Wow..you're certainly a great thinker. I never thought about them. But they are genuine questions. I guess the reason why we think Humpty Dumpty is an egg because of the egg shaped Humpty Dumpty drawing that is always beside the rhyme.