Happy To Say No More Man Up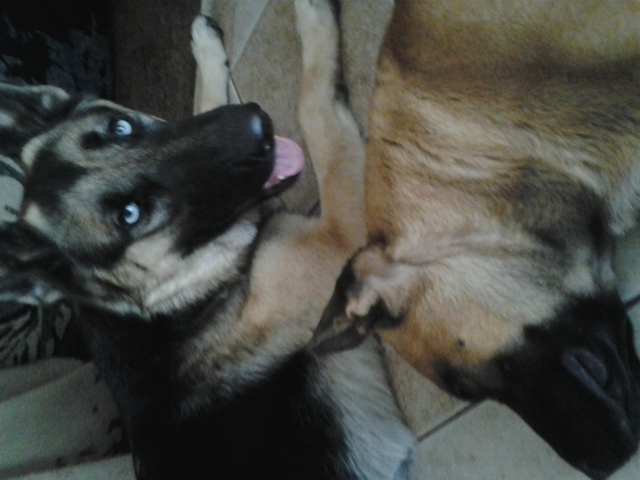 Redlands, California
April 15, 2017 4:09am CST
When is the last time you heard it? Oh, I know many have heard it. Pissed me off every time. Like I do not try, Like I am going to hang you out to dry. Like I think men are better that females. My problem with "man up" is not the saying. Sure some cowards out there. Been that myself sometimes. My problem is people forgot this world is fluid. Always some that are just dirt-bags, others they just do not know, sure or maybe good people are in over their head. I now have two female dogs guarding me and I can barely control them when they get excited. Miss alpha was taught by a roughen alpha and it is so weird to watch. I try to remember how he was. Then, I see her. She is him, just female and does not need to pee on every bush. Instead she just smells the crap out of it. People should pay attention to animals more. So interesting and complex. The difference, never do anything out of spite. Everything always has a purpose. Love my two female guards. Which one was taught by the best and that knowledge was passed to another female dog much bigger than her. See what wisdom does! Screw with us now!
3 responses

• Colorado Springs, Colorado
15 Apr 17
Yep, animals do everything with a purpose.

• Redlands, California
15 Apr 17
With a purpose or for a purpose.

• Banks, Oregon
15 Apr 17
I love dogs, cats and all wild animals.

• Redlands, California
15 Apr 17
Indeed, the best mirror in the world. I think anyway. Want to know how you are doing, ask a dog? A cat will tell you also but depends which one. Have neither, you are the true genius.