I thought I had lost these flowers for good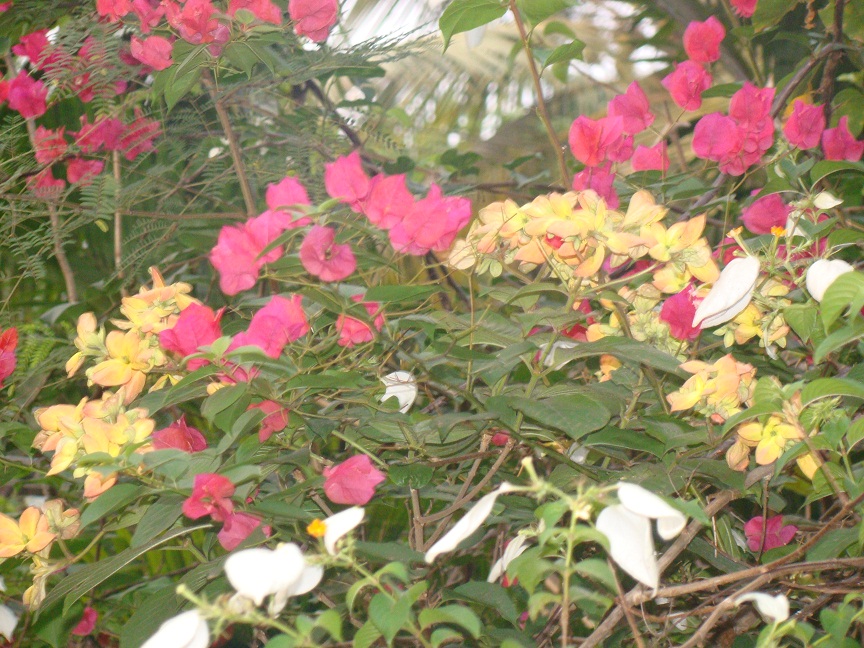 India
April 17, 2017 8:47pm CST
We had the mustard Mussaenda a few years ago. We had lost them or so I presumed. In their place we had planted bougainvillea. There must have been a stump of Mussaenda which we had not seen and this morning I noticed a full cluster of mustard Mussaenda showing up. There is nothing we can do when nature decides. Any surprises in your garden?
5 responses

• Roseburg, Oregon
18 Apr
Nothing is even growing in the pots that we planted. If nothing does we are going to be so sad.

• India
18 Apr
Can you tell me how you go about planting. May be I can help?


• India
18 Apr
They are so pretty. I would not know the name.

• United States
18 Apr
All of your flowers are beautiful!

• United States
18 Apr
OH that is beautiful selection of flowers.