Recycling Art Project... Wind chymes..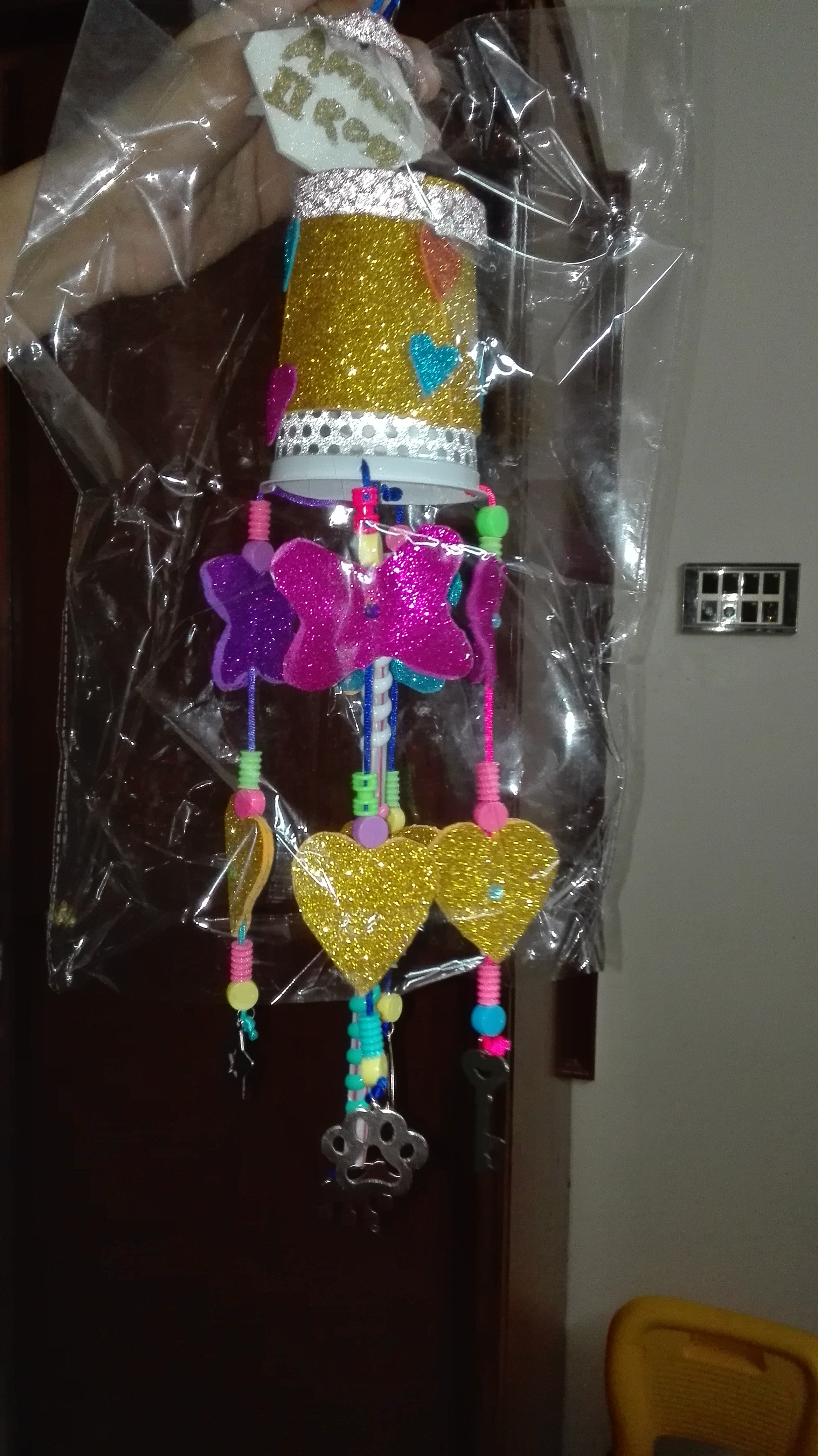 Karachi, Pakistan
April 20, 2017 3:18pm CST
I was busy in making art recycling project since 3 hours. My younger daughter was given an art task about recycling. I used disposable glass, straw, beads, glitter sheets etc. I made it colorful by cutting and pasting glitter sheets in different shapes. It's looking nice. Now you judge it yourself.?
8 responses

• Canada
20 Apr 17
I think that you have quite the eye for color... love it!

• Jacksonville, Florida
21 Apr 17
Oh my goodness it is beautiful! You did a wonderful job on that. =) I love using items we already have to make different things. It's fun!

• United States
20 Apr 17
It looks lovely to me. Such fun you two had making those wind chimes.

• Midland, Michigan
23 Apr 17
It looks great. It also looks or sounds like parents there are like ones here in the states in that we want our kids to do great in school and end up doing their projects for them. Did she come up with that idea or help you a bit? How old is she?

•
22 Apr 17
Very nice and interesting. I like the colors. Creative things are always welcome and fun doing! :)