Making hair, skin and nails healthier?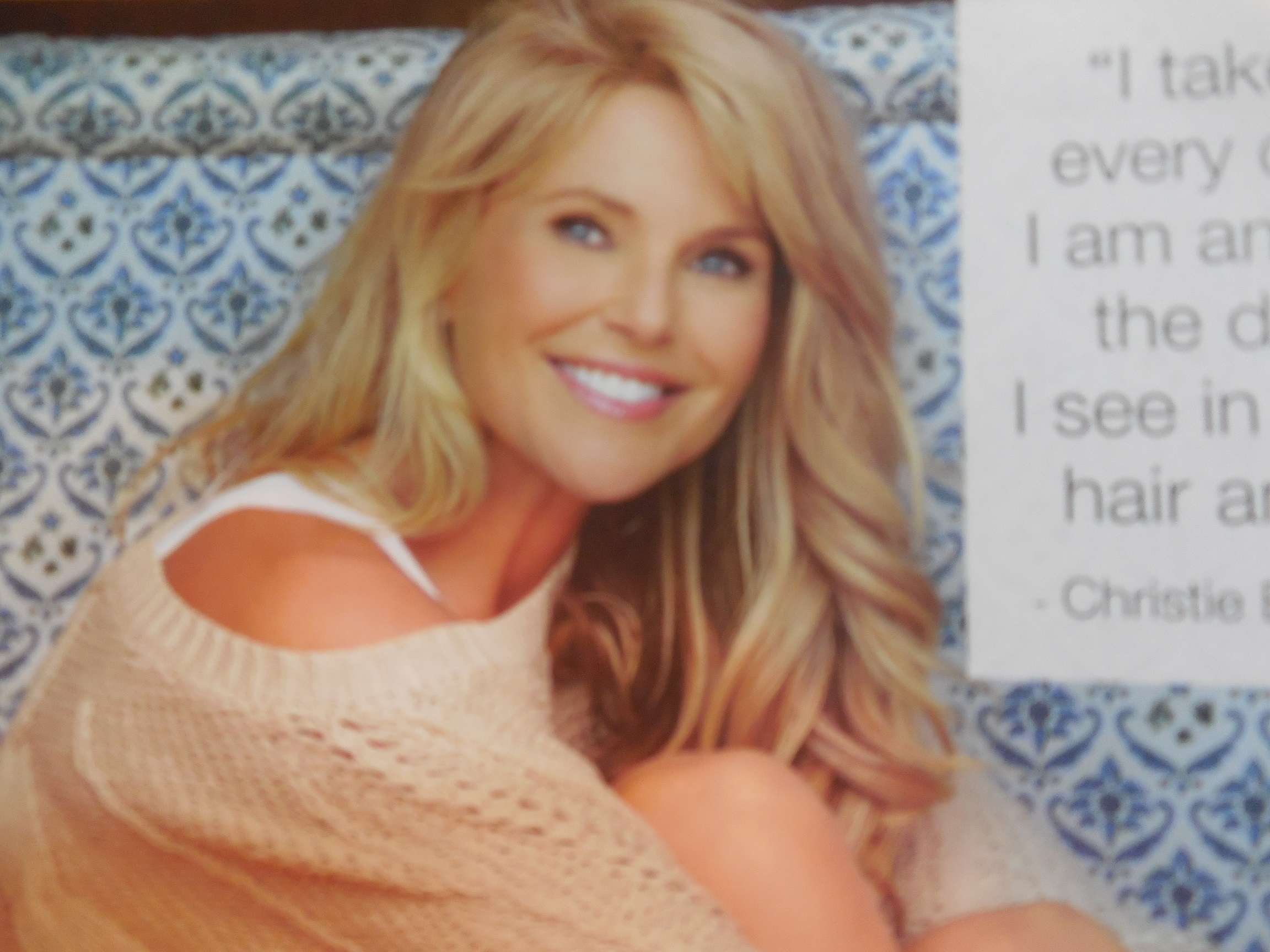 Canada
10 responses


• Canada
21 Apr
But doesn't she look amazing! So, you think it is more than the product she is taking? Have you ever heard of BioSil?

• Los Angeles, California
21 Apr
I am not complaining about her appearance!

• Canada
21 Apr
@JohnRoberts
Neither am I!

I was just wondering if I should try that product.



• Canada
21 Apr
All sensible suggestions! Have you ever heard of the product that Christie uses?

•
21 Apr
@1hopefulman
No, and even if I had, I won't be able to afford it.


• Canada
21 Apr
@Kandae11

For the fun of it, the next time I visit my health food store ll check out the price.



•
24 Apr
@1hopefulman
She claims the product helps to make her nails stronger, but she doesn't mentioned anything about hair or skin improvement. I found this helpful information on BioSil - important to know about side effects and it advises to see a doctor if you are taking any medications that may interfere with the product. Here is the link:

Menu MenuProduct ReviewsAdvanced DermatologyArbonne ReviewsBoots No 7Christie Brinkley SkincareMurad ResurgenceMeaningful BeautyNeriumObagiRodan and FieldsStrivectinSkin Care Brand ListFoundation ReviewsProductsBest Acne TreatmentsBest Eye CreamsBest Firmi

• Canada
24 Apr
@Micmac
I appreciated that information, thanks!



• Canada
18 Jan
Wow! So you have to keep using them just like you have to keep eating.


• Washington, District Of Columbia
18 Jan
@1hopefulman
Yeah or else your face will shrivel like a prune!

• United States
21 Apr
She is beautiful, but of course, she has had work done. I am sure many will try BioSil.

• United States
21 Apr
@1hopefulman
No, this is the first time. Would be interesting to read the customer reviews on this product.

• Canada
22 Apr
@Corbin5
I did find some reviews on the internet and they were very positive. But the real test is to try it myself and see if anything happens. But I will do more rrsearch on it as I have bought many things that sounded great in the commercial but did nothing at all in real life.

•
22 Oct
is that a Natural products i think its just a botox?

• Cagayan De Oro, Philippines
27 Apr
You are right she looks younger at her age. Our hair is truly the window of our face and age,




• Canada
27 Apr
While we don't want to take anything away from her, have you ever tried a product that made your hair more beautiful, your nails stronger and your skin younger?

• United States
26 Apr
She denies having had cosmetic surgery, but she has had "procedures". Whatever, she still is a beautiful woman and puts the rest of us to shame. No pill or cream can do much to reverse aging or prevent it. Good genes, a good diet, no stress, and a healthy lifestyle all help.

• Canada
27 Apr
No doubt that she is a beautiful woman.


• Charlotte, North Carolina
24 Apr
If you met her in person, you would probably find she looks closer to her age than she appears in photos or on TV. Yes, healthy living and certain supplements help some of us look and feel younger, but not sure about the product she offers
@1hopefulman
Did you research the ingredients? We did.

• Canada
25 Apr
Yes, Miki, one of the posters shared an article about the ingredients and now I probably won't try it.

• Hyderabad, India
21 Apr
No. No one in the house knows about it.

• Canada
21 Apr
Anything that you know that is good for the sin, hair and nails?