Sad face here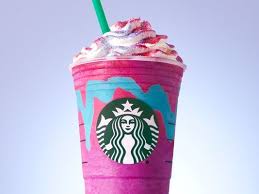 Wausau, Wisconsin
April 22, 2017 3:53pm CST

Well, I went to Starbucks to try and buy me that new Unicorn Frappe they had and they told me they were completely out the ingredients at both stores. I asked when they would have more in and she said they didn't know. I am completely sad but I ended up getting a caramel frappe from McDonald's. I was so excited to get one too. Oh well. Hopefully I can get one soon.

HAve you had the new frappuccino from Starbucks and if so what did you think of it?
8 responses

• Onaway, Michigan
23 Apr 17
No I have not tried one of Starbucks new frappe's and I will not be anytime soon either not a fan of the combo sweet and sour. I would prefer a caramel frappe over it.

• Onaway, Michigan
23 Apr 17
@carebear29
Now I want one and don't have one close by.

• Prairieville, Louisiana
26 Apr 17
I love unicorns and pink but have no interest in the Starbucks drink.I wish the cup had a unicorn pic on it.


• Philippines
23 Apr 17
nope, i only bought starbucks once... the other times i've had it, it was bought by our boss haha i guess i jus feel that it is just an overpriced coffee... aaand i'm kinda thrifty I hope you get to try that new flavor though, i think it is only until today


• Bangalore, India
23 Apr 17
That's bad you couldn't get it, hope you will have it soon.


• Ponce De Leon, Florida
23 Apr 17
I don't have any desire to, it sounds disgusting

• United States
22 Apr 17
Nope. Dont think i will either


• Wausau, Wisconsin
23 Apr 17
i got there once in a blue moon