Snakes As Pets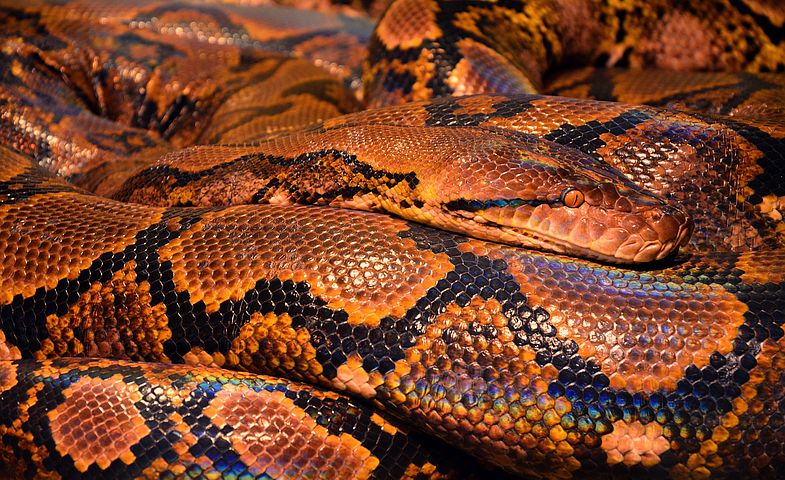 Kakamega, Kenya
8 responses

• United States
23 Apr 17
Snakes make very good pets, although as I get older I think they should be left in the wild. I had a Burmese Python once that I rescued from a neglectful owner. He had pneumonia and I nursed him back to health. I build him a 6 foot by 4 foot cage that was 5 feet high and put some climbing things in there for him and he was very happy. Sometimes he could come out of his cage, I have no idea how because I never found his escape spot. He would curl up on my lap or follow me around the apartment. Sometimes he would move his head against my cheek as if stroking it. I don't know why because they say reptiles don't feel love but perhaps he did. When he got too big for me to safely handle I gave him to a herpetologist (snake specialist) and when I last saw him he was in an entire big room that had its own little pond, real trees, and real rocks and dirt. I think he was very happy.

• Kakamega, Kenya
23 Apr 17
I fear them. The serpent could crush you to pulp

•
23 Apr 17
Eooohhh hats off to your courage For me its the task of huge daring Awesome jobbbb

• United States
23 Apr 17
@stbrians
But he didn't because I showed him love and took care of him.


• Chile
23 Apr 17
Having snakes as pets should be banned. They are not domestic animals.

• Kakamega, Kenya
23 Apr 17
Not in my area. Here it is associated with bewitching. People just keep them

• Chile
23 Apr 17


• Canada
23 Apr 17
I don't even have to think about this one... even little snakes freak me out! I'm on the no side!!

•
23 Apr 17
Yes they are dangerous I even not afford to think them as a pet Wooo so scary and dangerous

• Hyderabad, India
23 Apr 17
oh..how do they look like? Do they have special dress?

• Kakamega, Kenya
23 Apr 17
No, they are put at hidden places where it sleeps on commodities of people they want to bewitch

• Baguio, Philippines
23 Apr 17
I can't take having a snake in our house.

•
24 Apr 17
Depending on the knowledge one has on snakes they can indeed make a good pet. No they are not fluffy and cuddly like puppies and kittens but they are interesting to watch. It can also depend on what type of snake they have. Where I am from they are not used in such ways as voodoo or sorcery they are just cool to watch and can be used in teaching children about the reptilian race. Many people fear snakes due to the reputation of the venomous ones but its all about how one chooses to educate themselves.

• Sri Lanka
24 Apr 17
it is very dangerous. i can hardly believe that