Global Time Zoning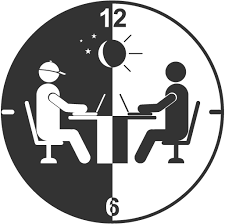 April 23, 2017 4:49pm CST
Now I am downing my tools, ready for a sound sleep The mystery is maybe some of myLotters are now waking up, or maybe taking breakfast,.. if not doing all these, they are also preparing to sleep... What are you doing right now..? I would have wished to stay around and listen, respond to all your comments, but no worries when I wake up, I will check all of them, respond and give them likes...
6 responses

• United States
23 Apr 17
I am busy waiting for sleep time to come a good few hours off it is only nearly 4 pm here now friend. I wish you a restful sleep.



• United States
24 Apr 17
@Basilo
Oh that is wonderful Basilo. Glad it is a lovely morning, it is about 7AM here and also bright.

•
24 Apr 17



• United States
23 Apr 17
I am awake.Trying to get caught up and then will watch 60 minutes before heading off to bed

• United States
23 Apr 17
Out and about with my mom and little cousin now that my moms home from work.