Grocery-Stores Have Lots of Carts; Now They Need More Baskets!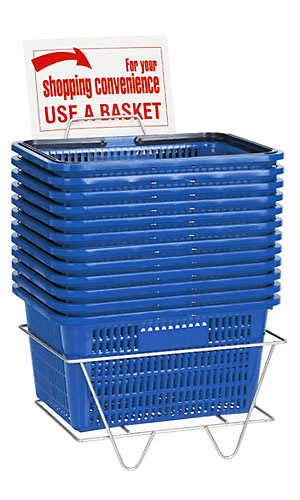 Oklahoma City, Oklahoma
April 24, 2017 2:02pm CST
I wrote this on my Walmart-Survey today: "Also, have more of those 'grocery-baskets.' Sometimes (quite often), I only need a light load of things. It's great that you have 3-or-4 times the number of "carts" you need; why not do that with the "baskets"?" https://www.storesupply.com/pc-12093-510-shopping-basket-set-of-12-blue-26125.aspx?st-t=google_ppc_shopping_storeessentials_12093&vt-pti=%7badwords_producttargetid%7d&utm_source=bing&utm_medium=cpc&utm_campaign=(B)%20Shopping&utm_term=1100300049626&utm_content=Store%20Essentials&gclid=CPmx-9zivdMCFc_SGQodsUIHBA&gclsrc=ds
2 responses

• Singapore
7 May 17
Grocery stores must replenish and increase the number of carts.

• Oklahoma City, Oklahoma
7 May 17
Yeah, I guess; since most of us only shop once-or-twice A MONTH and so need to stock-up large numbers of items (that we couldn't carry in a little basket). But still ... the place I shop has hundreds of shopping-carts and only two hand-baskets!

• Singapore
10 May 17

• Guam
24 Apr 17
Yes you are right. Nowadays basket are out numbered by carts!