My new book .., Not a good read....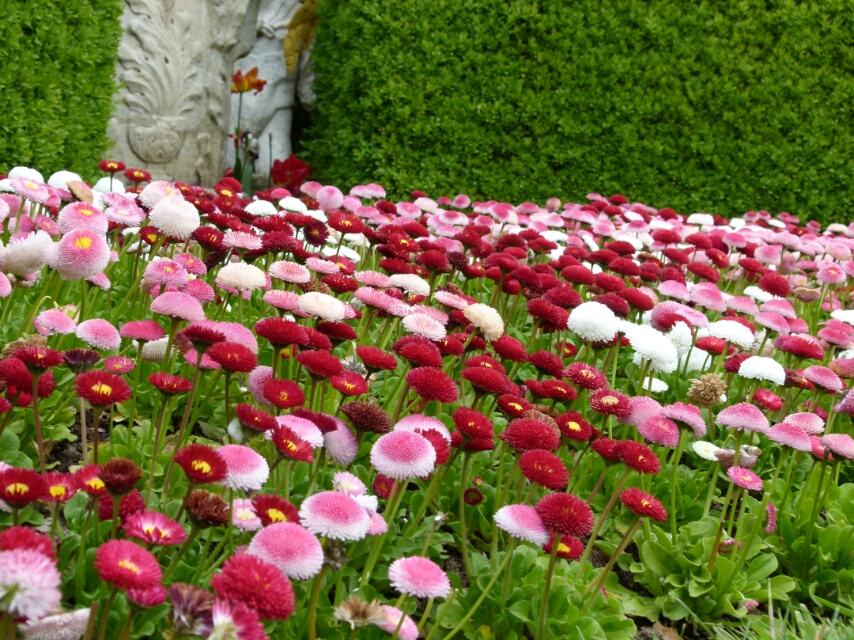 Alicante, Spain
April 24, 2017 5:40pm CST
Just recently I started a new book, by a new author, but very quickly,  I found difficulty with his style of writing... Now .... just so that you know... I know my written English is not wonderful,  and perhaps should not comment on other peoples..., but ..., that isn't going to stop me...

He used big words ..., what I mean is..., he used words that are not often used, by most people...  especially  during some of his descriptive passages, ( well... I've not come across them before anyway), perhaps some of you more learned people have,  but even so, I bet you do not use them in your every day conversations, because there are much more easily recognisable and understandable words that can be used instead, and it was only a novel, so I felt there was no real reason, to use that high a level of  vocabulary. Here are the words he used .... Scintillant - which means ... sparkle, shine, gleam, glint , shimmer.... ( you get the picture) Declivity - which means... a downward slope... ( I sussed this one out by its context, but checked in a dictionary as well. Insouciance - which means... nonchalance, unconcern and indifference. Coruscating - Which is very similar to Scintillant... Coruscating, means ... sparkling, shi ning, scintillating, shimmering and gleaming... and...brilliant and dazzling... Some of his paragraphs & sentence constructions were also a bit strange, and I found myself re-reading the same paragraphs 2 or 3 times, in the end I gave up... have you ever had to stop reading, for similar reasons, ? it was a shame really, as I was enjoying the plot and story..., but just couldn't  get on with his style of writing...

The photo is one of mine, even tjough it has nothing to do with the subject of the post
10 responses

• Momence, Illinois
25 Apr 17
No I sure don't use those words in my everyday life. I don't care for books I can't understand either.

• Alicante, Spain
25 Apr 17
no I don't either...
@fishtiger58
it takes the pleasure out of reading th

em...

• Momence, Illinois
25 Apr 17
@sueznewz2
For sure if I have to struggle to understand I don't read the book. However that being said I hate to start a book and then not finish.

• United States
24 Apr 17
I loved the photo there.what type of flowers are these.

• Alicante, Spain
25 Apr 17
I'm sorry alfredo,
@amadeo
I have no idea, but will try and find out..


• Alicante, Spain
26 Apr 17
@sueznewz2
@amadeo
I have found the name ... they are called bellis...


• United States
26 Apr 17
@sueznewz2
that is interesting.Not sure I ever heard of this one.But will remember when shopping for flowers


• Alicante, Spain
25 Apr 17
I agree with you, Anna ... I think they maybe older words, and have dropped out of regular use in todays modern english.


• Switzerland
25 Apr 17
@sueznewz2
I have read recently an Italian book full of old words that surely my niece could not even understand. I am old enough to remember them.

• India
28 Apr 17
The photo is fantastic.....What's the book name. I am enjoying the one I am reading....Detective....Mrs pollifax on safari

• Alicante, Spain
28 Apr 17

• India
26 Apr 17
@Hate2Iron
Well,such words would be a bvig put off. That photo is very beautiful.

• Alicante, Spain
26 Apr 17
thanks silvermist
@Hate2Iron
I'm glad you like the photo... yes it was off putting ... I don't mind the odd word... but I'd only read three chapters lol

• United States
25 Apr 17
I actually never noticed that your English isn't wonderful. It is sort of like the comment attributed to Abraham Lincoln in defense of his dachshund -- that it's legs were long enough as they touched the ground. But about your book, I love books like that. Who is the author?

• Alicante, Spain
26 Apr 17
Thanks
@drannhh
I can't tell you the authors name as the book is at home on the bookshelf, and I'm on a work placement for another 10 days ... sorry... [


• United States
25 Apr 17
I have read an author that used big words too. He had a glossary in the back of the book of the big words. I did enjoy and read the whole book I have stopped reading a book once. It was about druids. I didn't like how the book was going, I think.

• Alicante, Spain
26 Apr 17
I'm glad you finished the book you were reading...
@JESSY3236
But i'm afraid I did not have the patience. ..


• Charlotte, North Carolina
24 Apr 17
We were taught to write so that readers will understand. Not sure what that author's mission was, but it was not to have people understand unless they use a dictionary while reading.

• Ponce De Leon, Florida
24 Apr 17
Most of those words I have heard, or at least know what they mean. But I'm not in the majority here I'm sure. I am an English major with a degree in it. So generally I know words, that are never used. Lol, I'm also a huge nerd. Anway, I HATE when I start a book and its not very good.

• Alicante, Spain
25 Apr 17
I'm glad you see what I mean,
@thislittlepennyearns
as it spoilt my enjoyment of the book, which wasxa pity as I wanted to know who did it ..



• Philippines
25 Apr 17
hmm, that is quite troublesome, since that limits his book to readers that are well-versed

it would b troublesome to always stop and look up the meaning of a difficult word in the dictionary

Lemony Snicket uses some unfamiliar words too, but since his is a children's book he explains the words quite well